Calling a Hydraulic Breakdown Service
Your hydraulic machinery or equipment can break down at the least expected time and significantly disrupt business operations.
For many businesses, emergency breakdowns can present enormous challenges and can be a real nightmare.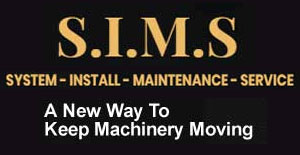 They often put business processes on hold for extended periods of time. So, as a business owner, it is recommended to be always ready and prepared for such situations even if it means calling a hydraulic breakdown service to come and help restore business operations.
This can save your business a lot of time and money in lost revenue. Here's why calling a hydraulic breakdown service promptly can help save your business when you have emergency hydraulic repair needs.
Speedy repairs
As a business owner, you never know when you'll next need emergency repair services.
However, you should always be prepared for the worst. You should have a reliable expert team you can always call when you're having problems with your hydraulic machinery or equipment to help get your business back up and running as fast as possible.
In contrast, if you're not prepared and don't have anyone to call immediately you encounter a hydraulic problem, you'll end up wasting a lot of time trying to locate a professional to help you with the repair job.
You may be forced to settle for an inexperienced professional because you've run out of options. Therefore, you should always have a reliable company on speed dial to call the moment you run into technical hydraulic problems.
Peace of mind
When managing your business, you should have peace of mind knowing that you have a reliable company you can call in the event that things go wrong.
As a business owner, you should be prepared because things will go wrong at some point.
However, you'll have peace of mind if you're already prepared for such situations beforehand and have a team of fully qualified engineers and technicians to call as soon as you experience problems.
You'll also have less stress, allowing you to focus on your core business and leave the technical aspects of your business to experts. Having someone you trust to take care of things when they go wrong can significantly improve your productivity.
Convenience
We live in times when convenience is a big deal.
People prefer to shop online and have their products delivered to their doorstep because of the convenience it provides.
Having a hydraulic repair service team on call provides the best way to solve all of your emergency and non-emergency breakdown or repair issues.
Calling a hydraulic breakdown service and having a team of experienced professionals deliver expert service to your doorstep or on-site is much more convenient than having to physically locate a professional when your machinery or equipment breaks down.
Therefore, whether your business is in London, Essex, Heathrow or Kent, you should always have a repair team on standby just in case you run into hydraulic problems when you least expect. Besides, most of these service companies offer on-site repairs for your convenience.
WE ARE STILL HERE THROUGHOUT THIS GLOBAL PANDEMIC. FOR DOCK LEVELLERS FIXED WITH A FAST TURNAROUND CALL OUR EMERGENCY ON

TEL:0800 707 6556

(24HOURS) WHEN YOU NEED US.