Rapid Response: How Completely Hydraulic Assisted the London Fire Brigade During a Major Fire
Executive Summary:
This case study looks at how Completely Hydraulic responded quickly and effectively to a critical hose breakdown during a large fire in London. Our quick reaction and experienced repair skills allowed the London Fire Brigade to continue their important mission, minimising damage and potentially preserving lives.
About the Client:
The London Fire Brigade is one of the world's major firefighting and rescue organisations they have a standard of excellence in this arena which is second to none. They are in charge of protecting London's people and their property, as they are constantly responding to emergencies ranging from minor fires to major disasters.
The Challenge:
During a major fire in London, a specialist machine used to move materials within the burning building suffered a hose burst. This failure threatened to halt operations, potentially escalating the fire and putting lives at risk. The London Fire Brigade needed an immediate solution to this critical problem.
During a large fire in London, a hose ruptured on a special machine used to move goods within the burning structure. This failure threatened to shut down operations, potentially worsening the fire and endangering lives. The London Fire Brigade required an instant answer to this pressing issue.
The Solution:
Completely Hydraulic was called out to the place where the incident occurred. Our staff, who have had previous experience working under pressure, rapidly assessed the problem and began the repair process on-site. Our knowledge of hydraulic systems enabled us to quickly diagnose the problem and make the necessary repairs.
The Results:
The machine in question was back in operation with little interruption thanks to our quick reaction and excellent repair work. The London Fire Brigade was able to efficiently continue their firefighting efforts, preventing more damage and protecting the safety of individuals concerned. This incident highlighted our capacity to perform under duress, delivering critical services when they were most required.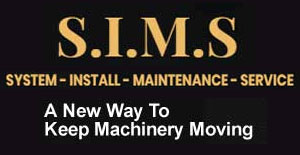 Conclusion:
This case study demonstrates Completely Hydraulic's dedication to provide prompt, dependable, and skilled services in emergency situations. Our ability to respond swiftly and efficiently under duress guarantees that our clients' critical work can continue with minimal disruption. Completely Hydraulic is a reliable partner ready to assist with any hydraulic system requirements. We are indeed the 4th emergency service.
FOR ALL HYDRAULIC SYSTEM ISSUES WITH A FAST TURNAROUND TIME IN THE UK CALL OUR EMERGENCY ON TEL:0800 707 6556 (24HOURS) WHEN YOU NEED US. YOU CAN ALSO VISIT THE FACEBOOK PAGE.