Rudiments of Hydraulic Crane Servicing
Cranes are generally machines equipped with wire chains, a hoist rope, and sheaves that come in handy when lifting and lowering materials or moving them horizontally, and this makes hydraulic crane servicing a very important aspect of their performance.
Cranes should be highly resilient to ensure they are durable and can withstand tough working conditions whilst delivering extended quality performance.
However, no matter how well you take care of your machinery and equipment, they are bound to break down at some point. This makes it important to carry out regular maintenance and prompt repairs to avoid costly repairs and replacement later when the machinery fails to perform its function due to broken parts. Below are three rudiments everyone should understand when dealing with cranes and their maintenance.
General Routine Maintenance
There are always elements of risk when using a crane to lift or move loads around.
However, performing comprehensive routine maintenance helps to identify existing and potential problems that may interfere with the normal operation of your business and find instant solutions.
Crane activities can strain the machinery and compromise its performance without necessary creating damages. Proper hydraulic crane servicing entails continuous maintenance by restoring broken components to their original state to prevent further deterioration. General maintenance generally entails lubricating moving parts, alignment/re-alignment and adjustment of components, changing of oils and filters, and more. However, these should be performed by trained engineers or technicians to ensure proper crane maintenance.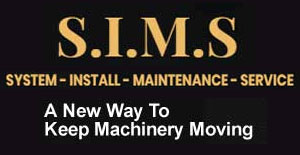 Required Compliance Inspections
These are aimed at meeting safety and regulatory measures, as heavy-duty equipment tend to pose a serious workplace hazard.
Constant inspection is important to ensure the piece of equipment complies with safety measures and regulatory requirements.
Any failure on a component of the equipment could harm people and cause serious damage to property. This is why the inspection of cranes is often treated as a critical part of maintenance.
Inspection is often done periodically to ensure the equipment meets the set regulatory and safety standards expected of all similar pieces of equipment in the industry. However, these standards may vary depending on your local laws. You should find out from your local government or regulatory authority concerning compliance and regulatory requirements.
Preventive Crane Maintenance
Such forms of maintenance are not necessarily required by relevant laws but are ideal servicing practices that are conducted in line with the machinery requirements.
It involves evaluating the features of the equipment that are operating below the mandatory or required levels and making the necessary adjustments. Hydraulic crane servicing entails both structural and electrical maintenance. In this regard, daily expert visual checks should be conducted by a qualified electrical engineer who takes note of the complex electrical components that ensure safe usage.
Therefore, regular servicing and maintenance of your crane can save you a lot of money in repairs and replacements because potential problems can be identified before they paralyse business operations.
You can get in touch with an expert engineer or technician in London, Kent, Heathrow, Essex, or any other part of the UK to advise you on proper maintenance practices for smooth equipment operations.