Hydraulic Engineering in London
Hydraulic engineering plays a critical role in the design and functionality of canals, dams, levees, and bridges.
Applications of hydraulic engineering in London include the design of sewer systems, the management of water supply in the urban area, and flood forecasting among others.
Hydraulic is one of the major power transmission methods, the others are electrical and mechanical. Sometimes, these methods are used in combination to deliver efficiency, depending on the application.
Hydraulic systems transmit power through incompressible fluids under pressure.
Applications of hydraulic systems can range from a simple water piston to an aircraft.
Other applications include lifting equipment, such as hydraulic jacks and wheelchair lifts; wing flaps and rudders of an aircraft and boats; power steering of trucks and cars; and the braking system.
An aircraft commonly uses hydraulic systems to move and actuate planes' landing gear, brakes, and flaps.
Therefore, the applications of these systems are numerous; it all depends on what the hydraulic engineer intends for the application to achieve or perform.
Presently, these systems are commonly used because of their ability to transfer energy to remote locations without several moving parts but with much more efficiency.
The typical system is characterised by agile movements that are easy and flexible.
Why Hydraulic Systems Are Important in Hydraulic Engineering
To begin with, they are accurate and easy to control. A system operator can start, accelerate, slow down and even stop machinery or equipment easily using push buttons and simple levers.
Maintenance and repair of these systems is also easier and simpler to perform due to less moving parts.
Besides, only hydraulic systems are capable of delivering constant force or torque regardless of changes in speed and any leakages in the system can be spotted easily.
With centralised lubrication systems, they automatically lubricate, thereby protecting the right parts that need protection.
The system can also transmit power in a large amount, thanks to the small, flexible tubes and hoses.
Hydraulic engineers also prefer these systems because they do not cause sparks and are used in chemical plants because they are generally safe.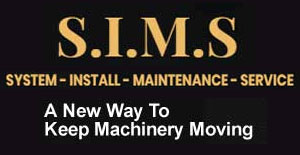 With hydraulics, power can be easily and reliably transmitted via various flexible lines and the amount of force applied to drive the system can easily be adjusted using simple force multiplication. In addition, micrometric speed variations are permitted in hydraulic components and undesirable noise is significantly reduced. In the event of machinery or equipment breakdown, a hydraulic engineer can easily repair parts and components, including hydraulic rams, motors, gear pumps, and directional control pumps.
However, these systems have a few drawbacks as well. Since hydraulic fluids form the main component of the system, any leakage can pose environmental and safety issues.
Wrong selection of fluid can damage system components and contaminants in the fluid can significantly affect system performance.
Therefore, with so many applications of hydraulic engineering in London, you can easily find a professional hydraulic engineer to help you repair or maintain your hydraulic machinery or equipment. Remember that hydraulic systems require proper maintenance to function properly.
WE ARE STILL HERE THROUGHOUT THIS GLOBAL PANDEMIC. CALL OUR EMERGENCY LINE ON

TEL:0800 707 6556

(24 HOURS) WHEN YOU NEED US.