Keep Your Forklift Running Smoothly with Professional Hydraulic Hose Replacement Services
If you are someone who owns or operates a forklift, you know how important it is to keep it up and running. There is one part, which is sometimes many, of your forklift's hydraulic system that is paramount in keeping it doing its job and that is its hoses. Over time, these hoses can become worn or damaged, which can lead to leaks and other issues. When this happens, make sure you have them replaced as soon as possible to avoid costly downtime.
Here's what you need to know about forklift hydraulic hose replacement:
Signs that Your Forklift's Hydraulic Hoses Need to be Replaced
Leaking Fluid: If you notice hydraulic fluid leaking from your forklift, it's a sign that there may be a problem with the hoses and you should seek assistance or remedy as soon as possible.
Cracks or Wear: Check your forklift's hoses for any signs of cracks, wear, or damage. If you see any of these, it's time to replace them and if you cannot make sure you contact a professional.
Low Fluid Levels: If you're constantly having to top off your forklift's hydraulic fluid, it could be a sign of a leaky hose, fluid should be a sure sign that something is not 100%..
Why You Should Choose a Professional Hydraulic Service
When it comes to forklift hydraulic hose replacement, find a specialist that can handle all kinds of hydraulic issues, including forklift hydraulic repair services. This will serve you well, as experience is a good indicator of the kind of continued functionality and service you will get from your machinery with the right engineers.
By choosing a professional hydraulic service, you can be sure that:
The right hoses are used for your forklift's specific needs
The hoses are installed correctly allow the machine to have longevity
The work is done quickly and efficiently to reduce any work time.
The Importance of Local Hydraulic Services
When you need forklift hydraulic hose replacement services, it's always good to work with a local hydraulic service provider that has experience in your area. You know that Completely Hydraulic serve the London, Kent, and Essex areas, and we understand the unique needs and requirements of businesses in these regions.
When you work with a local hydraulic service provider, faster response times are one of the main advantages for emergencies. When you have a hose emergency, time is of the essence, and you need a someone that can respond quickly and efficiently it's always good to know that help is on the way as soon as possible.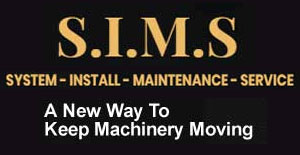 If you need forklift hydraulic hose replacement services, choose a professional hydraulic service provider like us at Completely Hydraulic. With our experience, expertise, and commitment to quality, we can help keep your forklift and any other hydraulic machinery you have moving. Contact us today for more information about our hydraulic hose replacement services, valve repair services, and more.