Choosing the Right Hose Specialist
A hydraulic hose specialist has extensive experience working with hoses made of different forms of material.
A hydraulic hose plays a significant role in transporting or conveying fluids from one section of a piece of hydraulic equipment to another.
Pieces of equipment require a flexible connection to link two fluid ports.
The synthetic rubber tube is often surrounded by a form of strength-enhancing winding, which should be flexible enough to provide free fluid flow around corners and bends.
The two primary functions of hydraulic hoses are to permit movement of fluids from one port to another and to minimise the effects of vibration.
Their flexibility allows them to be lined up with misaligned or modified ports to facilitate fluid flow.
However, just as with other hydraulic accessories, hydraulic hoses are also prone to cracking or bursting and becoming unusable.
When that happens, you should have a reliable hydraulic hose specialist to repair, replace, or offer advice on the best type of hydraulic hose to use.
This is perhaps why it is often emphasised that you work with qualified engineers who provide top quality services, including hose fittings and hose repair. Whether you prefer on-site or off-site services, you can find a hydraulic service company that offers exactly what you need.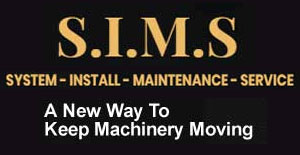 What to Look for in a Hydraulic Hose Specialist
Mobile Service.
Convenience has become a crucial component of service delivery. Many hydraulic service companies today have state-of-the-art vans, equipped with the equipment required to carry out repairs and parts replacement.
There is also a wide variety of hydraulic hoses and fittings.
Mobile service allows the hydraulic service company to send a team to where your equipment is located so that the repair or replacement can be performed on-site. This can be very convenient and saves a lot of time, as you do not have to move your equipment to another place for repairs.
24-Hour and Emergency Service.
No matter how well you take care of your equipment, you never know when its hydraulic hose is going to crack or burst.
However, with a technician available 24/7, you can be sure that you can rely on them during an emergency.
Variety.
There are several types of hydraulic hoses made of different forms of material. Depending on the specific function you want the hose to perform, you will often select a specific type of material to suit a particular need. They can be made of rubber, PVC, steel, or other material. You want to work with a company that has a wide variety of hoses to make it easy to choose what suits your needs.
Expertise and Experience.
This is also important because experts have extensive experience working with different hoses and solving complex problems.
You may not have an idea of the right hose for your equipment because different parts of your equipment have different types of hoses. However, with the help of a hydraulic hose specialist, you can sure that you are using the right hose for the right job. Whether you are in and around London and the home counties including Kent, Essex, or Heathrow, you can find a hose specialist to help you select the right accessory for your equipment.