Unlocking the Industry of Hydraulic Hoses
As a wonder of contemporary engineering, hydraulic systems transform energy into fluid power, allowing machinery to carry out a variety of tasks more effectively. The hydraulic hose, a critical part, makes sure that this power is transferred smoothly. Reliable hydraulic hose suppliers. are of the utmost importance since a high-quality hose can be the difference between trouble-free operation and expensive downtime.
| Section | Content |
| --- | --- |
| Introduction | Overview of hydraulic systems and the role of hydraulic hose suppliers. |
| Hydraulic Hose Suppliers | The role and importance of reliable hydraulic hose suppliers. |
| Hydraulic Hose Manufacturers | The role of hydraulic hose manufacturers in the industry. |
| Industrial Hose and Supply | Introduction to the array of products in industrial hose and supply. |
| Industrial Hose Suppliers | The role and significance of industrial hose suppliers. |
| Hydraulic Fittings Suppliers | Introduction to hydraulic fittings suppliers. |
| Hydraulic Pipe Suppliers | The role and importance of hydraulic pipe suppliers. |
Hydraulic Hose Suppliers
Reliable hydraulic hose suppliers like Completely Hydraulic are valuable to the industry. It's companies like these that provide the components required for any hydraulic system's maintenance and repair. They make sure machinery continues to operate at its best with anything from industrial-grade hydraulic hoses to custom fittings. To meet the needs of different industries, these providers regularly supply a wide range of products, including hoses with various diameters, lengths, and pressure ratings.
Hydraulic Hose Manufacturers
Manufacturers of hydraulic hoses are just as significant in the supply chain. They are in charge of making strong, resilient hoses that can resist the high-pressure conditions found in hydraulic systems. They pay painstaking attention to quality because the hydraulic hoses need to work at their best and stand the test of time. More about these standards can be learned from our article on quality hydraulic equipment parts buying.
Industrial Hose and Supply
When we talk about industrial hose and supply, we're talking about a range of items required for various industrial purposes. The variety includes everything from chemical hoses to air and water hoses. It makes sense to get these products from reputable vendors who cater to strict quality standards because of the role they play in the overall part of the hydraulic system.
Industrial Hose Suppliers
Choosing respected industrial hose suppliers really does make a difference as they know how to provide a consistent supply of high-quality, durable hoses suitable for numerous industrial applications. They are the experts that will tell you what is needed so you can get the best out of your system or machinery. Overall just having the right supplier can drastically influence your operations' efficiency and bottom line.
Hydraulic Fittings Suppliers
If you do not have the right fittings you will not have the right system functioning at the best possible level so pay attention to this. The hose is one element and it does need a complementary part which is the hydraulic fitting. Hydraulic fittings suppliers provide a multitude of fitting types, sizes, and materials. A correct fitting will make a secure connection and a leak-free hydraulic system, and that makes for a perfect operation.
Hydraulic Pipe Suppliers
Next, we have hydraulic pipe suppliers. Like the suppliers of hoses and fittings, these businesses can be one and the same as they play a vital role in the hydraulic system supply chain. The pipes provide rigid conduits in which the fluid travels under high pressure. Sourcing from a reputable supplier guarantees superior quality pipes capable of withstanding the demanding conditions of hydraulic operations.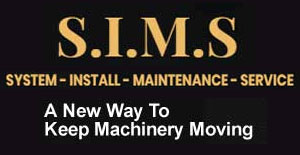 By now you know that Completely Hydraulic, a reputable name in the industry, offers an extensive range of services, from hydraulic repairs and parts supply to maintenance contracts and on-site replacements. They operate across London, Kent, and Essex, offering round-the-clock services with their state-of-the-art mobile workshop. They also cater to unique bespoke projects all over the UK, highlighting their expertise and versatility.
.FOR ALL HYDRAULIC SYSTEM ISSUES WITH A FAST TURNAROUND TIME IN THE UK CALL OUR EMERGENCY ON TEL:0800 707 6556 (24HOURS) WHEN YOU NEED US. YOU CAN ALSO VISIT THE FACEBOOK PAGE.