Unraveling the World of Hydraulic Hoses
Welcome hydraulic hose aficionados to the ultimate inside scoop on these underappreciated but oh-so-important components of fluid power.
In the high-pressure, fast-paced world of hydraulics, hoses often get overlooked, considered mere conduits for moving fluid from point A to B. But there's more to these flexible tubes than meets the eye. Like a blood vessel in the human body, the right hydraulic hose keeps things flowing smoothly and strongly.
Join me as we look into the types, functions and life cycles of the top hoses on the market. Whether you're a veteran hydraulic pro or new to the game, you'll learn how to pick the perfect hose for your application. Whether you are looking at suction to high pressure, thermoplastic to steel braid, we've got you covered.
Consider this your insider's guide to the unsung heroes of hydraulic systems as we explore what makes each hose unique, its ideal operating conditions and events to maximise its lifespan and if you're not a hose expert now you'll be one in no time!
So grab your safety glasses and let's get elbow-deep in hydraulic hose knowledge.
What is a Hydraulic Hose?
At first glance, the hydraulic hose is deceivingly simple – just a flexible rubber tube that transfers fluid from point A to B but when you look closer at this unassuming component and a brilliantly engineered system is revealed.
The heart of the hydraulic hose is an inner rubber tube made of synthetic materials like neoprene or nitrile rubber. This provides a smooth, flexible conduit to efficiently move hydraulic fluid.
To withstand extremely high pressures, the hose needs strength and this is accomplished by adding reinforcing layers around the inner tube – spirals, braids or wraps made of fibre, wire or other metals – the reinforcements provide a powerful support structure.
The final outer layer is a tough rubber cover designed to protect the hose from external damage like abrasion, corrosion and crushing hazards.
Combined, these elements create a hose tailor-made to transport pressurised hydraulic fluid. The hydraulic fittings on the hose ends allow simple connections into hydraulic machinery circuitry.
Deceptively basic on the outside but engineered for performance on the inside, the hydraulic hose is a marvel of hydraulic engineering. Its unique composite construction allows it to move fluid safely and reliably at extremely high pressures in demanding industrial environments.
Types of Hydraulic Hoses
Let's dive into the comprehensive list of hydraulic hoses:
| Hose Type | Description | Typical Lifespan |
| --- | --- | --- |
| Suction Hose | Used for vacuum applications, handling suction up to 29 inHg. Rigid construction prevents collapsing under vacuum. | 5-6 years |
| Return Line Hose | Transports fluid back to the reservoir in a closed-loop hydraulic system. Designed for medium pressures with a flexible rubber or PVC construction. | 4-5 years |
| Reinforced Hose | Contains reinforcing layers like wire mesh or textile braiding, providing high pressure capabilities. | 10+ years |
| Thermoplastic Hose | Constructed of nylon, polyurethane or other plastics. Lightweight and flexible, resistant to oils and chemicals. | 3-5 years |
| Steel Braided Hose | Steel wire braiding provides strength and durability up to 5,000 psi. | 7-10 years |
| Flexible Low Pressure Hose | Lightweight, movable hoses for pressures under 1500 psi. Made of rubber or plastic. | 2-4 years |
| High Pressure Hydraulic Hose | Engineered for pressures exceeding 3000 psi with multiple reinforcement layers. | 3-5 years |
| Four-Spiral Hose | Four alternating wire spirals allow pressures to 6,000 psi and tight bend radii. | 7-10 years |
| Flange Hose | Flanged ends bolt directly to system ports for easy installation. | 4-6 years |
| Metric Fitting Hose | Designed with metric dimensions for imported/exported machinery. | Varies |
| JIC Hydraulic Hose | Standardized 37° flare fittings enable interchangeability up to 5,000 psi. | Varies |
| Multipurpose Hose | Compatible with oil, air and water. Nitrile tube and nylon reinforcement. | 5 years |
| Constant Pressure Hose | Resists permeability to maintain consistent pressure unaffected by fluid. | 5-7 years |
| Rubber Hydraulic Hose | Classic hydraulic line of rubber tube, fabric reinforcement and rubber cover. | Varies |
| Teflon Hose | PTFE lining is non-stick and resistant to chemicals. | 5-7 years |
| Farm Application Hose | Engineered for ag equipment hydraulic systems. Highly flexible. | 4-6 years |
| Hydraulic Twin Line | Two hydraulic lines bonded for single connection. | Varies |
| Composite Hose | Helically wound fibre reinforcement up to 5,500 psi. | 6-8 years |
Contact Completely Hydraulic for all hydraulic hose supplies, services and repairs in the UK. Their experts provide maintenance contracts, repairs, parts and equipment to industries nationwide.
More About Completely Hydraulic
Completely Hydraulic is a beacon of expertise in the hydraulic industry. From providing hydraulic repairs, services, and parts to offering equipment and accessories, they cater to a plethora of industries.
They also extend maintenance contracts, hose repairs, and a 24-hour, 365-day call-out service to the local areas of London, Kent, Essex, and Heathrow, where their walk-in trade depots are located. For those seeking professional business hydraulic hose installations, Completely Hydraulic is the go-to.
Moreover, they don't just limit themselves to local areas. Their reach extends throughout the UK, catering to specific bespoke projects, and showcasing their unparalleled expertise in the field. Not all hydraulic companies boast such prowess.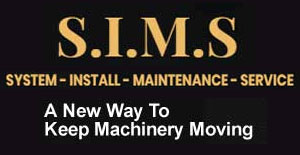 Conclusion
After journeying through hydraulic hose types galore, one thing is clear – there's a perfect hose for every application.
Whether enduring the vibrations of agricultural equipment or withstanding ultra-high pressures exceeding 6,000 psi, manufacturers have an engineered solution. Materials from rubber to Teflon, reinforcement methods from wire mesh to steel braiding, fittings and sizes for every machine – hydraulic hose diversity is astounding.
While choice is reassuring, it can also lead to confusion. When sourcing hydraulic hoses, consult experts like the pros at Completely Hydraulic. and explain your operating conditions, fluid type, and any special requirements. You will get guidance and you'll discover the ideal hoses to keep your systems flowing smoothly for years to come.
Remember – hydraulic hoses may seem simple, but their complexity is profound and matching the hose to the application prevents problems and makes for maximum hose lifecycles. A hydraulic system is only as strong as its hoses!
Looking for more information on hoses and fittings? Check out this other guide or explore industrial hose fittings.
FOR ALL HYDRAULIC SYSTEM ISSUES WITH A FAST TURNAROUND TIME IN THE UK CALL OUR EMERGENCY ON TEL:0800 707 6556 (24HOURS) WHEN YOU NEED US. YOU CAN ALSO VISIT THE FACEBOOK PAGE.