Maintenance and repair services reduce downtime and boost productivity.
When any farm machinery with a hydraulic system breaks down, you have a solution and that usually means finding a specialist to make repairs fast. Every minute of machinery downtime during planting, growing, and harvest seasons can impact productivity and profitability. For farmers in Essex and Kent, Completely Hydraulic offers expert hydraulic and farm equipment repair services to minimise disruptions. We cover the entire UK, but our focus is on Essex, Kent, and London areas.
Why Proper Hydraulic Maintenance Matters
Agricultural machinery services Regular maintenance and timely repairs extend your machinery's service life, increase efficiency, and prevent costly downtime. Completely Hydraulic provides top-notch hydraulic repairs and services for a wide range of farming machinery.
Hydraulic systems power many major functions on modern tractors, combines, sprayers, and other farm machinery. The lifecycle of your equipment matters and that's why you have to keep hydraulic systems up to speed to prevent failure and downtime, some of things to pay attention to include:
Fluid changes – Fresh hydraulic fluid prevents contamination and wear to pumps, valves, and cylinders.
Hose inspections – Catching a worn hose before it bursts will avoid fluid loss and damage.
Filter replacements – Clogged filters can cause hydraulic system damage and failure.
Regular maintenance also provides opportunities to spot potential problems early and prevent costly repairs.
Agricultural Machinery Repairs
As said your farm equipment may encounter multiple problems, from worn-out parts to faulty hydraulic systems, so prompt and effective agricultural machinery repairs are vital. This could mean fixing hydraulic leaks, replacing seals, or more, you need a team of professionals that can handle this so you can have peace of mind. Completely Hydraulic does on-site replacement using a state-of-the-art mobile workshop where all your needs are catrered for.
Farm Equipment Repair Service
Investing in a reliable farm equipment repair service is key to having the best consistently running farm machinery which can include tractors to combine harvesters. We offer 24/7, 365 days call-out service to our local areas just call or message.
Farm Equipment Repair
Do you know the common signs that signal a need for farm equipment repair? This is good to know, you might notice a loss of hydraulic fluid pressure, slow equipment operation, or even having the machinery stall. Our experienced team is equipped to handle everything from minor repairs to major overhauls.
Farm Machinery Maintenance
We mentioned this earlier but routine farm machinery maintenance makes a difference by far to prevent costly repairs and stoppages, the last thing you want when you have crop to harvest. This machinery check would include things such as inspecting hydraulic hoses, replacing worn-out hydraulic seals, and performing routine oil changes. We also offer maintenance contracts to make sure your equipment stays in top shape year-round.
Tractor Machinery Repairs
Tractors are the workhorses of any farm, and their hydraulic systems are quite complex. That's why professional tractor machinery repairs should be on top of your list. Just face it we have all seen a tractor on a farm they do a lot of the heavy lifting so they need to be taken care of. From repairing hydraulic rams to replacing hydraulic hoses, we've got you covered. See more about our Ram Repair services in Essex.
Hydraulic Seals for Farm Machinery
Hydraulic seals for farm machinery make sure that your hydraulic fluid stays where it should be. Seals prevent leaks and promote efficient operation throughout the system. We provide top-quality seals and professional replacement services.
Hydraulic Hoses for Tractors
Last but not least, hydraulic hoses for tractors play a significant role in the operation of your equipment. They allow hydraulic fluid under pressure to go from the pump to the actuators, but when these hoses get damaged or worn out, they have to be replaced promptly and professionally.
All in all, hydraulic farm equipment and the role they play should easily lend itself to some kind of repair and maintenance protocol. We promote ourselves as being the very professionals you need in Completely Hydraulic because as your agricultural machinery service provider, you can make sure that your farm machinery is in expert hands. We're proud to serve Essex, Kent, London, and beyond, offering good old-fashioned man-on-the-job hydraulic repair and maintenance services for all your farming needs, how could you go wrong?.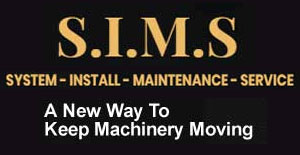 FAQ's
Q1: What are the common signs that my farm machinery needs repair?
A: Some common signs include loss of hydraulic fluid pressure, slow operation of equipment, increased noise, and in severe cases, complete machinery failure.
Q2: What agricultural machinery services do you provide?
A: At Completely Hydraulic, we provide a wide range of services such as routine maintenance, hydraulic repairs, hydraulic seal and hose replacement, and emergency repair services.
Q3: How quickly can you respond to a repair call in Essex or Kent?
A: We offer a 24/7, 365 days a year call-out service. We aim to respond to emergency repair calls as quickly as possible to minimise your downtime.
Q4: What kind of farm machinery do you repair?
A: We repair various farm machinery, from tractors to combine harvesters. If it has a hydraulic system, we can likely repair it.
Q5: Why is regular maintenance of farm equipment important?
A: Regular maintenance extends the life of your equipment, prevents unexpected breakdowns, and makes sure that your machinery operates at peak efficiency.
Q6: What are hydraulic seals, and why are they important for my farm machinery?
A: Hydraulic seals make sure that your hydraulic fluid stays where it should be. They prevent leaks and promote efficient operation.
Q7: I have a bespoke hydraulic system in my farm machinery. Can you repair it?
A: Yes, we have the expertise to repair bespoke hydraulic systems. Our team has experience handling a wide range of hydraulic systems.
Q8: Do you offer on-site replacement?
A: Yes, we offer on-site replacement using our state-of-the-art mobile workshop but it does depend on the size and availability of the part. We strive to provide convenient and efficient service to our clients. no matter what.
Q9: What is a maintenance contract, and how can it benefit me?
A: A maintenance contract is an agreement where we provide regular maintenance services for your equipment. It offers peace of mind, and predictable costs, and will keep your machinery moving.
Q10: How can I book a service with Completely Hydraulic?
A: You can contact us via our website contact page, email, or by phone. We look forward to helping you with your hydraulic farm equipment repair and maintenance needs.
FOR ALL HYDRAULIC SYSTEM ISSUES WITH A FAST TURNAROUND TIME IN THE UK CALL OUR EMERGENCY ON TEL:0800 707 6556 (24HOURS) WHEN YOU NEED US. YOU CAN ALSO VISIT THE FACEBOOK PAGE.