Hydraulic and Pneumatic System Specialists
Designing and installing custom-made hydraulic and pneumatic systems and relevant components is not an easy task; therefore, it is best left to engineers and technicians or hydraulic & pneumatic system specialists.
These specialists are also able to source pneumatic componentry from some of the world-renown manufacturers and brands for the sole development of pneumatic systems.
The ability to provide cross-industry hydraulic and pneumatic solutions is what differentiates experienced hydraulic services companies from the rest.
Some common pneumatic system solutions are flow & check valves, pneumatic connection technology, directional pneumatic valves, pneumatic cylinders, pneumatic cylinder components, valve terminal systems, and air preparation equipment.
Different companies in various industry sectors have different hydraulic and pneumatic needs and the ability to provide the most appropriate solution can distinguish a company as an industry leader. However, this can only be achieved by a team of highly training and qualified hydraulic & pneumatic system specialists.
Types of Pneumatics/ Pneumatic Systems
To better understand these systems, it is important to examine some of the available systems.
Pneumatic Connection Technology: This comprises various fittings that utilise a unique release ring to allow quick release from the tubing. There are also silencers to ensure reduced noise in pneumatic operation.
Valve Terminal Systems: These are compact and reliable valve systems that have been standardised and can be expanded to accommodate various applications, including food processing as well as other common related applications.
Air Preparation Equipment: This equipment comprises maintenance units, compressed air tanks, reserve gauges, and components.
Pneumatic Cylinders: These include piston rod cylinders, rodless cylinders, and rotary actuators to deliver the powerful, versatile performance that could help to handle both small and large loads of up to 5 tonnes.
Directional Pneumatic Valves: These compact and lightweight pieces of equipment allow air to flow through them. There are in-line and ISO 5599-1 valves of this nature.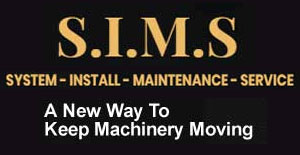 Flow & Checks Valves: These are functionally optimised systems, with various function fittings as well as dependable accessory valves.
Regardless, hydraulic services companies try to maintain long-standing relationships with suppliers, distributors, and other key stakeholders to ensure the smooth flow of business and that operational activities are not disrupted.
Whether you are looking for hydraulic hose and assemblies or connectors, you can find a full range of products from your trusted local wholesaler or supplier.
Just ensure that you work in close consultations with hydraulic & pneumatic specialists to get the best advice regarding what is ideal for your hydraulic machinery or equipment.
When it comes to hydraulics and pneumatics, high-quality solutions to meet diverse industry applications cannot be overemphasised.
Most hydraulic services companies have teams of hydraulic and pneumatic system specialists and technicians to ensure that customers get the best possible products and services in their quest for the most practical solution.
Whether you are in London, Heathrow, Kent, or Essex, you could work with professional technicians and engineers who are aware of cross-industry solutions whilst at the same time have the ability to identify innovations to meet today's challenges.