Hydraulic Press Service Repair
Hydraulic press repairing service is often carried out by engineers or professional technicians with affluent industry practice.
They have also attained adequate skill and extensive experience to handle a wide range of issues relating to the industry.
There are several hydraulic service providers in several different parts of the UK, including London, Essex, Heathrow, and Kent.
However, you should take note of a few factors when selecting a repair service to work with. Some of these factors include flexibility, delivery time, cost-effectiveness, and consistency. You should also look for durability and precision.
What to Look for in Hydraulic Press Repair Service Company
While there are so many companies you can work with to help you repair your hydraulic press, you should consider the following when contracting a hydraulic service company.
Professionalism: To implement such services, these service companies should have teams of professionals who are well acquainted with the practice and exhibit a high level of professionalism.
Professionalism also entails the ability to render services according to the customer's requirements.
Expertise: With expert professionals repairing industrial machines in the fastest and most effective way, you can be sure that you will be receiving some of the best services the industry has to offer.
Experienced engineers and technicians have dealt with a wide range of issues and have helped to resolve some of the most complex problems in the hydraulic service industry. They have also worked with small and large companies and have proven to be reliable and effective.
Tools and Machinery: Besides having a team of professionals to handle various tasks, a hydraulic service company should also have the right tools to execute relevant tasks. By having sharp finishing tools and applying advanced methods, they can provide top-notch services for their individual and corporate clients.
Service Variety: Different customers have different needs and the ability to meet these diverse needs can make all the difference. Your ideal service company should be able to perform hydraulic press service repair and meet other related breakdown requirements.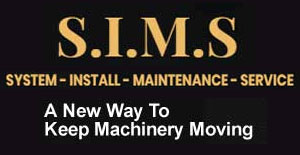 Superior Parts: No matter how careful you handle your equipment or how often you carry out repair and maintenance, your equipment is bound to break down at some point in its service life. When that happens, you should have a reliable supplier of durable and genuine replacement parts that can last longer before requiring another replacement in the near future. Whereas genuine parts may cost a little bit more than imitations, they tend to be more affordable in the long run because they tend to last longer.
Hydraulic press service repair can be quite appropriate where the cost of repair provides a more cost-effective alternative to new equipment acquisition.
Sometimes the cost of buying a new piece of equipment can be so high that many people would consider leasing and other more affordable options before thinking about buying a new hydraulic press. If you are unsure of what to do if your piece of equipment breaks down, you could consult an engineer or technician to advise you on the most viable option to consider.