Why Technicians Recommend Regular Hydraulic Repairs on Dustcarts
The role played by dustcarts in waste management cannot be over-emphasised.
Similarly, the application of the hydraulics concept in waste management continues to become popular among waste management and waste disposal organisations, thanks to the power to move, lift and even compress heavy loads in the form of waste material.
Dustcarts and refuse trucks have continued to ensure the cleanliness and tidiness of cities and towns. However, since they use hydraulics to accomplish their task, these pieces of machinery and equipment are bound to break down from time to time.
Without proper maintenance, the cost of parts replacement can rack up quickly.
So, to prevent spending thousands of pounds on the repair and replacement of machinery parts, hydraulic engineers often recommend regular repair and maintenance of dustcarts to ensure they serve you in the best possible manner.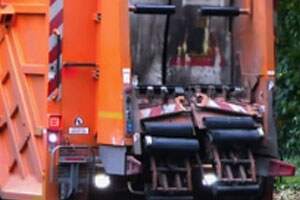 Often, the practical application of hydraulics on dustcarts is witnessed at the site when off-loading waste products.
Once the garbage is collected, it is taken to a designated dumpsite where it is off-loaded using the hydraulics on the machinery.
The garbage truck or dustcart is specially designed to collect municipal solid waste, waste refuse, or garbage from various collection points across the UK, including residential homes and business premises and transport them to a place where safe disposal can take place.
A hydraulic system, with the help of a hermitical rubbish box, can help the dustcart to effectively accomplish its task, thanks to the effective utilisation of its operating system to facilitate the process of loading and offloading solid waste.

So, if you operate or handle a dustcart on a regular basis, you need to ensure that the hydraulic system on the piece of equipment works as efficiently as possible to avoid any inconveniences.
Regular hydraulic repairs on dustcarts can help to keep the machinery in the best working condition to ensure efficiency and reliability when needed.
A problematic dustcart can cause great inconvenience during the waste disposal process.