What Are Hydraulic Service Plugs Used For?
Hydraulic service plugs were specifically designed to prevent chemicals and oils in pipes and hoses from leaking into the surrounding.
This has been very instrumental in preserving liquids and oils in systems during repairs and maintenance and in preventing the ingress of contaminants such as water and dust, which could compromise the integrity of the system and render it inefficient. Contaminants can significantly reduce the performance of the hydraulic oil within the system. This is perhaps why it is often recommended that you take adequate precaution to ensure no water, dust or debris gets into your hydraulic oil. However, this is often not easy, especially when you have to disconnect one end of your machinery's plug hose or rigid pipe during repairs and maintenance.
Common Features of Hydraulic Service Plugs
They are ideal for use in non-pressurised and vacuum systems, as too much pressure could push them out.
They are also made from high-quality oil-resistant rubber to prevent possible oil damage and they are also available in different sizes to suit hoses and pipes of different diameters.
In addition, their temperature tolerance vary widely and no tools are required to insert them, just push and twist and you'll be ready to start performing some repairs and maintenance. They also designed in a simple manner to allow easy installation, without requiring any expertise or specialised equipment. The sharp, pointed end and conical shape allows an easy, snug fit during installation, regardless of the kind of hose. The service plugs prolong or protect the life of your machine, saving you many in repair and parts replacement, thereby giving you the peace of mind.
Uses or Application
Many people and businesses are continually ensuring their job sites remain environmentally clean.
This has put some pressure on contractors and engineers, as they have to ensure they avoid oil spills and possible fluid contamination. Therefore, they opt for hydraulic service plugs to help contain the hydraulic oil or fluid in hoses when carrying out service or maintenance, repairs, and replacement. They also use them to protect machine channels from corrosion and dust when painting or cleaning, to prevent pollution, water and paint from harming components of the system.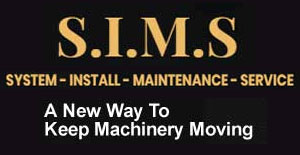 These plugs can also prevent infusion of dust, water, and other contaminants into your hydraulic machinery or equipment.
This ensures smooth machine operation and performance. They are generally easy to install, as you only need to use the hand to push them into hoses or pipes with a minor twisting motion to ensure they are airtight and well fitted. You don't need any specialised training or expertise to fit any of these into a hose, pipe or other forms of installation.
Indeed, hydraulic service plugs play a central role in preventing dust, corrosion, paint, water, and other contaminants from entering the hose or pipe and contaminating the hydraulic fluid or oil. They also prevent chemicals and oils from spilling and contaminating the surrounding environment. If you live in London, Kent, Heathrow, Essex, or any other part of the UK, you can find a reliable supplier of genuine hydraulic parts or components for your hydraulic machinery, as genuine parts ensure the long life of machines.