How to Get the Best Hydraulic Tubing Repair in the UK
Having hydraulic equipment or machinery means you have to be ready for repairs whenever one or more parts become worn out.
Hydraulic tubing also known as steel tubing is one such part that may require regular maintenance and repair.
There are hydraulic tubing repair specialists in London, Kent, Heathrow, Essex and other parts of the UK.
However, if you are looking for a specialist in your area, you have to consider several factors, including expertise, years of experience, product variety, professionalism, mobile and emergency service, etc. Below is how to tell if a company offers the best hydraulic services.
Product/ Service Variety
Before contracting a hydraulic services company for hydraulic tubing repair in the UK, find out whether they have a wide range of products to suit the specific purpose for which you intend to use it.
They should also have parts from different manufacturers in the UK or from other parts of the world to ensure you have many options to choose from. They should also serve a wide range of industries, including the one you are in (agriculture & ground maintenance, facilities maintenance, military defence, manufacturing, automotive, forestry, construction & plant hire, waste recycling, environmental services, mining, quarrying & tunnelling, etc).
Reliable Expertise
A company offering hydraulic tuning repair services should be fully committed to meeting the client's needs, as some clients can have complex needs.
However, with reliable expertise and teams of professionals who have work on a wide range of projects, including small and big, you can be sure that your needs will be better met. They understand that even a minor tubing issue could stall production and consequently lead to loss of business and profits. Customers are never patient and can easily go to your competition if your machinery suffers a breakdown for a long time.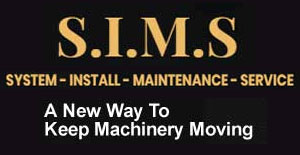 Mobile Service
If your hydraulic machinery or piece of equipment suffers a breakdown, you would want to work with a technician who can come to repair or replace your hydraulic tubing on site. Some companies run a fleet of reliable and well-stocked vans with some of the latest technology repair tools. On-site vans often contain state-of-the-art hose-making facilities to help reduce machine downtime and prevent possible loss of revenue.
24-Hour/ Emergency Services
24-hour and emergency services come in handy when your hydraulic tubing needs repair at the least expected time. You should be able to make an emergency phone call to your technician if you cannot wait until dawn. Your business can be up and running in no time and save you a lot of money and time.
Therefore, you should not be stressed out when your hydraulic tubing is broken when there are several reliable hydraulic technicians and companies in the UK. All you have to do is make a call to a technician near you and you can have your hydraulic machinery or equipment repaired on site.
Most of them have well-stocked vans with a wide range of hydraulic tubing and hoses to suit various applications across industries.