Unlocking the Full Potential of Hydraulic Shears for Optimal Performance
Hydraulic Shears Usage and Repairs: An Essential Guide
In the world of heavy machinery and metalwork, the hydraulic shear stands out as a very useful tool but do we really know what makes this equipment so important, and why regular maintenance and repair are vital? Let's briefly touch on this.
Benefits of Using Hydraulic Shears
Precision Cutting: Hydraulic shearing machines are designed to deliver accurate and clean cuts, reducing the need for further finishing processes.
Versatility: From the hydraulic shears for excavators to portable hydraulic metal cutting shears, these tools can be used in various settings and applications.
Safety: Modern hydraulic shears come with safety features designed to enhance the protection of the operator.
Efficiency: The power of hydraulics means these machines can handle thicker metals with ease, leading to increased productivity.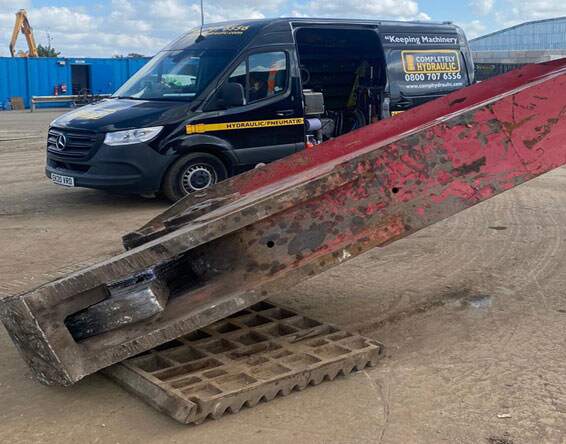 Understanding Repairs and Maintenance
Maintaining a hydraulic shear makes sense as it needs to be ready to cut metal sheets or just do its job. Here's what repairing one typically involves:
Regular Inspection: This includes checking the hydraulic system, blades, and safety features. A thorough inspection can help find issues before they become major problems.
Blade Sharpening or Replacement: Over time, the blades of a hydraulic sheet cutting machine can become dull. Regular sharpening ensures clean cuts, while sometimes, blade replacement might be necessary.
Hydraulic System Maintenance: The hydraulic system is the heart of the machine so regular fluid checks and replacements of hoses and moving parts, along with making sure there are no leaks, are essential. If you're unsure about the health of your hydraulic system, our guide on hydraulic hose repair and replacement is a great resource.
Calibration: Making sure the machine is calibrated correctly is essential for precision and calibration might be needed after heavy usage or if the machine has been moved.
Case Study: The Importance of Timely Repairs
Consider a scenario where a construction company is using a hydraulic squaring shear on a major project. Halfway through, the machine starts producing uneven cuts, not only does this result in material wastage, but it also delays the project.
Upon inspection, it was found that the shear blades were dull and the hydraulic system had minor leaks. Next step was to refer the problems to our ram repair services, the company was able to quickly address the hydraulic issues. They also consulted the hydraulic ram cylinder repair guide to make sure nothing was missed and all components were in top shape.
The result?
The machine was back in optimal condition in no time, and the project was finished on time. This scenario emphasises the importance of regular maintenance and timely repairs, For businesses looking for consistent hydraulic maintenance, our hydraulic repairs contract offers a comprehensive solution.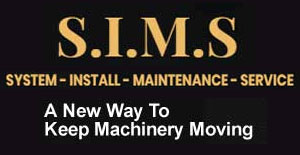 Conclusion
Whether it's a hydraulic sheet metal shear or a portable hydraulic shear, these machines play a major role in various industries. We know that regular maintenance and timely repairs are not just about prolonging the life of the machine but also about safety, productivity, and efficiency. Just be sure to keep in mind that a well-maintained machine not only performs better but also saves time and costs in the long run.
FOR ALL HYDRAULIC SYSTEM ISSUES WITH A FAST TURNAROUND TIME IN THE UK CALL OUR EMERGENCY ON TEL:0800 707 6556 (24HOURS) WHEN YOU NEED US. YOU CAN ALSO VISIT THE FACEBOOK PAGE.