Swift, On-Site Solutions to Keep Your Operations Running Smoothly
Introduction
Hydraulic hoses are the lifelines of many industrial machinery and systems. They transport fluid between different components to make sure the seamless operation of equipment happens. However, like any other component, hydraulic hoses are susceptible to wear and tear, leaks, and other damages. When such issues arise, the resulting downtime can be costly both in terms of time and resources. Mobile hydraulic hose repairs provide a swift and efficient solution to such problems, ensuring minimal disruption to operations.
---
Key Takeaways
---

---
The Need for Speed: Quick Response Mobile Repair Services
In the industrial realm, time is of the essence. Any delay due to malfunctioning equipment can result in significant operational and financial setbacks. This is where mobile hydraulic hose repair services shine:
By addressing hydraulic hose issues promptly with mobile repair services, businesses can greatly minimise the downtime, ensuring a smooth and uninterrupted operation.
---
Broadening the Scope: Beyond Just Hoses
Mobile hydraulic hose repair services go beyond merely fixing hoses. They encompass a range of services ensuring the optimal functioning of your hydraulic systems.
---
---
Ensuring Reliability: High-Quality Repair Services
The efficacy of mobile hydraulic hose repair services hinges on the quality and expertise offered.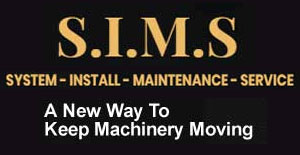 Engaging with the Right Provider
Choosing the right provider for mobile hydraulic hose repair services is crucial for ensuring reliability and minimizing downtime.
---
Conclusion
Mobile hydraulic hose repair services are a game-changer in the realm of industrial maintenance. They offer a rapid, reliable, and comprehensive solution to hydraulic hose issues, ensuring minimal downtime and smooth operations. By engaging with a reputable provider like Completely Hydraulic, you can enjoy the peace of mind that comes with knowing your hydraulic systems are in capable hands. We invite you to explore our range of services and discover how we can support your operational efficiency.
---
FOR ALL HYDRAULIC SYSTEM ISSUES WITH A FAST TURNAROUND TIME IN THE UK CALL OUR EMERGENCY ON TEL:0800 707 6556 (24HOURS) WHEN YOU NEED US. YOU CAN ALSO VISIT THE FACEBOOK PAGE.