Embracing the Future of Hydraulic Hose Services: A Dive into Our Mobile Workshops
Hydraulic systems, we talk about this a lot as we are in the hydraulic industry, from construction equipment to manufacturing machinery hydraulics are everywhere. Maintaining these systems, particularly hydraulic hoses, is at top of the list for operational efficiency and safety. Our mobile hydraulic hose services, bring professional, comprehensive hose maintenance and safety directly to your site and this article outlines our enhanced on-site service and how it contributes to better hydraulic system performance and longevity.
Mobile Hydraulic Hose Services: A Mobile Workshop, the Future of Convenience and Efficiency
In the past, hydraulic hose maintenance involved taking your machinery or equipment to a depot for inspection and repairs, often leading to significant downtime as the time spent just organising that will always end up costing you. That's why we decided to upgrade our services with our state-of-the-art mobile workshop vans, and these mobile units bring hydraulic hose services to your doorstep, allowing for prompt responses, faster repairs, and significantly reduced downtime.
Our mobile services include hydraulic hose repair, replacement, installation, and comprehensive inspection, to name just a few. Whether it's an emergency breakdown or routine maintenance, our mobile team is always ready to provide expert assistance.
Inside Our Upgraded Mobile Workshop Vans: Tools, Fittings, and More
We really thought about this as the mobile workshop vans are equipped with the latest tools and a wide range of hydraulic hose fittings and connectors, as we try to ascertain what the most common causes and fixes are and have the components on hand to cater to various applications. This self-sufficient setup enables us to conduct the majority of hydraulic hose services on-site, without needing to return to the depot, speeding up the repair process, and ensuring your machinery is back up and running in the shortest possible time.
As said earlier these vans not only function as a fully-equipped hydraulic hose workshop but also as a mobile warehouse, storing an extensive selection of hydraulic hoses, fittings, and adapters but this vast inventory truly does make us more efficient for immediate repairs or replacements, further increasing our service efficiency.
Understanding Hydraulic Hose Compatibility: An On-Site Perspective
Selecting the right hydraulic hose is not just about dimensions; it also involves making sure it's compatible with the hydraulic fluid in use. The mobile service offered allows our technicians to better understand the real-world conditions of your hydraulic systems, and thus provide the most suitable hydraulic hose and component parts, reducing the risk of early breakdowns caused by incompatibility.
Troubleshooting Common Hydraulic Hose Issues with Our Mobile Service
From minor leaks to severe hose damage, our mobile service team as with any others should have well-trained experts to diagnose and troubleshoot common hydraulic hose issues. Things such as advanced leak detection to allow technicians to get to the problem areas, and in our instance, our fully equipped mobile workshop makes us a cut above most because we can carry out necessary repairs on the spot, on time which will allow a quick return to operation.
The Importance of Regular Hydraulic Hose Maintenance: How Mobile Service Fits In
Routine maintenance or pre-planned maintenance can greatly bolster the lifespan and efficiency of hydraulic hoses. Our mobile team offers top-of-the-line hydraulic hose maintenance, built on over 2 years of experience and that does include regular inspections and preventative measures, right at your site or wherever you choose to send us. This not only saves you transport time but also minimises the risk of unexpected breakdowns.
Hydraulic Hose Lifespan and Durability: How Mobile Service Contributes
The lifespan of hydraulic hoses depends on various factors, including installation, usage conditions, and of course, maintenance. Providing installation tips and inspecting hoses under real working conditions, helps to optimise hose lifespans, don't forget having speedy repairs and replacements can significantly reduce wear and tear and enhance hose durability.
Safety Precautions to Keep in Mind During On-Site Repairs
Our team adheres to strict safety standards while conducting on-site repairs. We not only ensure our own safety but also the security of your workplace by taking necessary precautions and following best practices for handling hydraulic leaks and spills to name but one of the many things that could happen.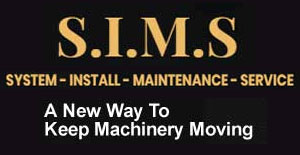 Hydraulic Hose Leak Detection and Repair: Bringing Expertise to Your Doorstep
Leaks can lead to system inefficiencies and potential danger whether on-site or off. When you have a mobile team that employs advanced leak detection tools for precise identification of leaks together with on-the-spot repair services, the quick restoration of the functionality of your hydraulic system is a given.
Conclusion: Why Our Mobile Hydraulic Hose Service is the Smart Choice
In conclusion, our mobile hydraulic hose service brings unparalleled convenience and efficiency, drastically reducing downtime and improving the longevity and performance of your hydraulic systems. The new upgraded mobile workshops, give all customers and clients peace of mind as they know we are the next emergency service with experts and we are just a call away, ready to deliver comprehensive hydraulic hose services wherever you are in Essex and London, especially around Brentwood, Basildon, Billericay, Chelmsford, and Southend. (and do not forget we have contracts all over the UK too).
FOR ALL HYDRAULIC SYSTEM ISSUES WITH A FAST TURNAROUND TIME IN THE UK CALL OUR EMERGENCY ON TEL:0800 707 6556 (24HOURS) WHEN YOU NEED US. YOU CAN ALSO VISIT THE FACEBOOK PAGE.
Q&A
Q1: How does your mobile hydraulic hose service handle emergencies?
A: We understand that emergencies can occur at any time and the mobile service vans are equipped to handle emergency repairs swiftly and efficiently, thanks to our comprehensive range of tools and fittings. Plus, our 24/7 availability ensures that we can address any hydraulic hose emergencies promptly, minimizing downtime and disruption to your operations.
Q2: What safety measures does your mobile team follow during on-site repairs?
A: Our team strictly follows all safety guidelines during on-site repairs and this includes the use of appropriate personal protective equipment, maintaining safe work zones, and following best practices for handling hydraulic leaks and spills. Safety is our utmost priority, for our team, your team and your workplace.
Q3: Can your mobile service handle complex hydraulic hose problems?
A: Absolutely. . . . . our mobile service team consists of highly trained technicians capable of diagnosing and addressing a wide range of hydraulic hose issues, from minor leaks to major damages. Our mobile workshops are equipped with advanced diagnostic tools and a wide array of fittings, enabling us to handle complex hydraulic problems on-site.
Q4: How does the mobile hydraulic hose service contribute to extending the lifespan of my hydraulic hoses?
A: Regular maintenance for one thing makes extending the lifespan of your hydraulic hoses easier. Once again the mobile service we provide caters for on-site inspections and professional maintenance, making optimal working conditions for your hydraulic hoses. . . and don't forget having immediate repairs and replacements reduce the risk of additional wear and tear, ultimately enhancing hose durability.