Unbeatable Mobile Hydraulic Hose Repair Services in Brentwood, Basildon, Billericay, Chelmsford, and Southend
When hydraulic hoses fail, time is of the essence and that's why mobile hydraulic hose repairs are the go-to solution for many industries in Brentwood, Basildon, Billericay, Chelmsford, and Southend areas. In this information, we'll outline the benefits of mobile hydraulic hose repair services, how to choose the right provider, and how Completely Hydraulic can help keep your machinery moving.
Benefits of Mobile Hydraulic Hose Repair Services
Quick response: Mobile repair services should offer a rapid response time, ensuring that your equipment is back in action as soon as possible. The company should offer you a Quick fix hydraulic hose repair option.
Reduced downtime: By providing on-site repairs, mobile services help reduce downtime and further potential damage caused by prolonged equipment inactivity. Nobody knows what extra damage is going to arise as a result of the issue at hand, so it's best to have a plan as well.
Expert technicians: Highly trained technicians will always make sure that your hydraulic hoses are repaired or replaced correctly, maintaining the safety and efficiency of your equipment.
Common Causes of Hydraulic Hose Failure
Understanding the common causes of hydraulic hose failure can help prevent issues before they occur. Some of these causes include:
Wear and tear: Regular use can lead to gradual wear and tear of the hose, resulting in leaks or ruptures.
Incorrect installation: Improperly installed hoses can cause kinks or twists, leading to premature failure.
Environmental factors: Exposure to extreme temperatures, sunlight, or corrosive chemicals can damage hoses over time.

Choosing the Right Mobile Hydraulic Hose Repair Service
When selecting a mobile hydraulic mechanic near your area, you should always take into consideration the following things:
Experience: Look for a company with a wealth of experience in hydraulic hose repairs and replacements, such as Completely Hydraulic.
Response time: Choose a service provider that offers fast response times so as to keep the downtime to a minimum.
Quality of work: The repair service should use high-quality materials and components, such as hoses from companies like Alfagomma. This will make sure that your equipment operates at its optimal efficiency.
Custom Hydraulic Hose Fabrication and Environmental Considerations
We also have a bespoke service which has been set up for unique applications and customer specific requirements, custom hydraulic hose fabrication is available through Completely Hydraulic and we work closely with our clients to provide tailor-made solutions that meet their specific needs.
A good company will also take the environment into consideration when it comes to hydraulic hose repairs, Completely Hydraulic will dispose of old hoses properly and has fluid cleanup protocols of which spill systems play a large part that will make sure that a positive part is played for the environment.
Completely Hydraulic: Your Go-To Mobile Hydraulic Hose Repair Provider
Completely Hydraulic is a top hydraulic services company in the UK, covering London, Essex, and Kent. We have and have always had a strong focus on customer service as we offer a 24/7 call-out service for all types of hydraulic hose issues. As a premier UK distributor for Alfagomma, we also as mentioned above, supply top-of-the-line fittings and hoses at competitive prices.
When you make contact with us you will immediately know that no job is too small for us, whether you need onsite hose replacement or mobile hose fitters, we're just a call away at our freephone number 0800 707 6556. You can also find us at our walk-in trade depots in Essex (Harlow), Kent (Belvedere), London (Dagenham), and Heathrow (Hayes).
FAQ's
Q: How quickly can I expect a mobile hydraulic hose repair technician to arrive at my location in Brentwood, Basildon, Billericay, Chelmsford, or Southend areas?

A: Completely Hydraulic's mobile hydraulic hose repair service aims to provide prompt response times to reduce your equipment downtime. The exact arrival time may vary depending on your location, traffic and the availability of technicians, but we strive to reach you as quickly as possible.

Q: What types of hydraulic equipment can Completely Hydraulic's mobile repair service handle?

A: Our mobile hydraulic hose repair service is equipped to handle a wide range of hydraulic equipment, including car ramps, cranes, mobile plants, and machinery across various industries. Our experienced technicians are trained to handle unique applications and requirements.

Q: Can Completely Hydraulic help with the disposal of old hydraulic hoses and fluid cleanup during mobile repairs?

A: Yes, Completely Hydraulic is committed to environmentally responsible practices. Our technicians properly dispose of old hydraulic hoses and ensure the cleanup of any spilled fluids during the mobile hydraulic hose repair process.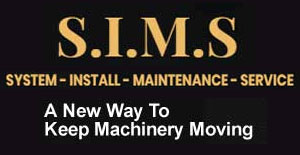 In Conclusion
Mobile hydraulic hose repair services really do help in keeping your machinery moving. By choosing a reliable provider like Completely Hydraulic, you can have peace of mind that your equipment is in good hands. So, whether you need mobile hydraulic car ramp repairs or mobile hydraulic crane repairs, don't hesitate to reach out to us for fast and efficient service as we are the go-to solution for mobile hydraulic hose repairs mainly in Brentwood, Basildon, Billericay, Chelmsford, and Southend. (But we do do London and UK wide as we have a network of technicians)
FOR ALL HYDRAULIC SYSTEM ISSUES WITH A FAST TURNAROUND TIME IN THE UK CALL OUR EMERGENCY ON TEL:0800 707 6556 (24HOURS) WHEN YOU NEED US. YOU CAN ALSO VISIT THE FACEBOOK PAGE.