Mobile Hydraulic Hose Replacement
Hydraulic hoses play a crucial role in the transportation of hydraulic fluid from one part of hydraulic machinery or equipment to another.
They are often made of tough yet flexible material to withstand the tough conditions in which they operate while also bending around corners when necessary.
However, despite being designed to be durable, these hoses crack, leak, or even burst periodically.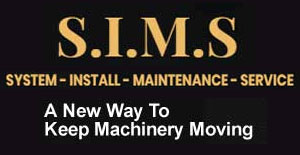 This is why you should carry out repair and maintenance regularly to ensure some of these problems are detected and addressed before they occur or cause inconvenience and even risk the life of equipment operators.
Malfunctioning equipment can be a danger to machine operators and other people around. Mobile hydraulic hose replacement allows you to replace your broken hydraulic hose without leaving your work site.
Emergency services
When operating machinery or equipment, you never know when you may need emergency services.
Your piece of equipment can break down at any time.
You want to work with a hydraulic engineer or technician you can reach whenever you require emergency repair services.
There are many hydraulic services companies that provide on-site mobile emergency hydraulic hose replacement services in your area.
Whether you live in London, Kent, Heathrow, Essex, or any other part of the UK, you can find many hydraulic service providers to repair or replace your worn out or broken hose.
24-Hour service
Depending on the nature of the job and the industry in which you operate, you may be forced to work at night, on weekends, and during holidays.
If that happens, you're likely to run into problems when you least expect and when many hydraulic engineers and technicians have closed their business and can no longer address your issues.
However, some of them offer 24-hour services and will reach your site in 30 minutes or less. You should have a hydraulic engineer on speed dial because you never know when you'll need them.
Fully-equipped mobile van
Many hydraulic companies today have a fleet of fully-equipped mobile vans to enable them to perform diagnostics and repairs on site.
These vans often have all the tools they need to repair or replace a hydraulic hose.
Having worked with several established brands, you can be sure that they'll come with genuine hydraulic parts and accessories so that you don't have to replace your hose every so often.
They'll also suggest some of the brands that work well with your machinery or equipment.
Genuine parts and accessories are durable and save you money in the long run, although they may cost a little bit higher than the generic ones.
Therefore, if your hydraulic hose is broken, cracked, or leaking, you can call a reliable hydraulic engineer or technician to come and replace it on site without you having to leave.
This can be very convenient especially if your hydraulic hose breaks in the middle of the night and you're working with strict deadlines. There are several hydraulic service businesses in your area. Just find a reliable one to work with.
WE ARE STILL HERE THROUGHOUT THIS GLOBAL PANDEMIC. FOR DOCK LEVELLERS FIXED WITH A FAST TURNAROUND CALL OUR EMERGENCY ON

TEL:0800 707 6556

(24HOURS) WHEN YOU NEED US.