Your Go-To Experts for Hydraulic Hose Repairs, Rams, and Replacements
Hydraulics is everywhere in our lives, and it's easy to take it for granted but when you require emergency hose repairs, rams, or any other kind of hydraulic replacement and repair for any size system, the best hydraulic services in Essex, Kent, and London are always an intellient choice. That's where Completely Hydraulic comes in. With depots in Harlow (Essex), Belvedere (Kent), Dagenham (London), and Hayes (Heathrow), they're always available to help with your hydraulic needs.
Hydraulic Hose Repairs: London, Essex, Kent, and Heathrow
If you are ever in need of hydraulic hose repairs in London, Essex, Kent, or the Heathrow area ( right near the airport), Completely Hydraulic has you covered. With a 24-hour call-out service that is customer-focused, technicians or engineers best suited for your needs will be there when you need them most.
Rams and Cylinder Repairs for Machinery and Hydraulic Systems
If you need ram repairs for machinery or cylinder repairs for hydraulic systems, Completely Hydraulic is the expert to turn to. With a wide range of services, they can handle any size job, ensuring your machinery and hydraulic systems are up and running quickly. Their motto is to 'keep your machinery moving' so why would they not live up to that.

High-Quality Hydraulic Products at Competitive Prices
Completely Hydraulic is an authorized OEM supplier and stocks thousands of fittings, hoses, and other products. They also provide Alfagomma hydraulic hose and fitting products, a top-of-the-line brand, at very competitive prices. If you need bulk quantities, they can be effortlessly supplied at your request. Oh and don't forget the hydraulic oil fill and refill service is readily available at any one of their 4 depots. Spill products are popular too and they can picked up so you can stock them so they are always at hand..
Non-Urgent Hydraulic Hose Replacement
For those situations where you have a little more time, when you are not in emergency mode, Completely Hydraulic also offers a non-urgent hydraulic hose replacement service. This allows you to plan your maintenance and repairs at your convenience, the good thing about this is that your hydraulic systems are always in top condition you will probably get 99.9% uptime – Good eh?
Your One-Stop Shop for All Things Hydraulics
With a wealth of knowledge and experience in the field, Completely Hydraulic is the go-to guy for all your hydraulic needs. From comprehensive guides on hydraulic hoses to top-notch products and services, they have everything you need to keep your machinery and hydraulic systems in perfect working order. Visit one of thedepots in Essex, Kent, London, or Heathrow today to experience that exceptional customer service and expertise. "We are here make peoples lives easier when it comes to hydraulic", said Daren Partridge, Depot manager.
FAQ's
Q1: What areas does Completely Hydraulic cover for hydraulic hose services?
A1: Completely Hydraulic provides expert hydraulic hose services in Essex, Kent, and London, with depots in Harlow, Belvedere, Dagenham, and Hayes (Heathrow) for your convenience.
Q2: What types of hydraulic services does Completely Hydraulic offer?
A2: Completely Hydraulic offers a wide range of services, including hydraulic hose repairs, rams, and replacements, as well as non-urgent hydraulic hose replacement and regular maintenance for hydraulic systems. They also supply high-quality Alfagomma products, hydraulic oil, and spill products.
Q3: Is Completely Hydraulic available for emergency repairs?
A3: Yes, Completely Hydraulic offers a 24-hour call-out service for emergency hydraulic hose repairs, ensuring prompt and reliable assistance when you need it most.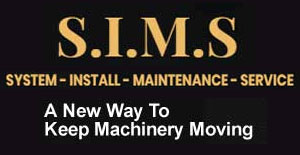 FOR ALL HYDRAULIC SYSTEM ISSUES WITH A FAST TURNAROUND TIME IN THE UK CALL OUR EMERGENCY ON TEL:0800 707 6556 (24HOURS) WHEN YOU NEED US. YOU CAN ALSO VISIT THE FACEBOOK PAGE.