What to Look for in a Pressure Washer Hose
During winter, many homeowners impatiently wait for the favourable weather to finally clean their garden and house.
Once it is time, there is often a lot of dirt, leaves, mud, and other debris remaining in the garden.
The best solution to get rid of them is to use a pressure washer. If you decide to purchase one, you may also need a backup hose in the package, just in case you may need to use it later in the future.
Pressure washer hoses tend to get torn or damaged at the least expected time.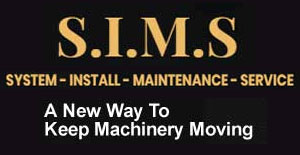 Pressure washer hoses can handle pressure of up to 300 PSI, which places enormous stress on the hose.
Over time, these hoses wear out and you may have to replace them with a new one eventually.
Just ensure you get one with the durability you're looking for. You should also understand that pressure washers have varying pressures, flow rates, and power ratings depending on the intended use.
If you expect your pressure washer to perform some of the most challenging tasks, you'll have to choose based on what you want to be cleaned, including the frequency and intensity of your tasks.
However, note that using the pressure washer's highest pressure setting can sometimes damage some surfaces like exterior walls, patios, and cars. This is because it can chip the wall's painted surface or strip the surface protection of different materials. Also, you need to be careful with detergents, as they are corrosive if the surfaces are not rinsed thoroughly after application.
Pressure, power, and flow rate
When choosing your ideal pressure washer hose to use for your application, you need to consider these three important aspects: pressure, flow rate, and power. Pressure refers to the force that is expelled from the hose.
This pressure is expressed in bars and the higher the pressure the easier it will be to remove dirt and other debris.
Flow rate is the number of litres expelled per minute, per hour, or in a given time. For pressure washers, this is expressed in litres per hour. With higher flow rates, you'll spend less time cleaning the same surface and you'll get a lot done in a short time.
The power, expressed in Watts, is a product of the pressure and flow rate.
However, you should note that for the same flow rate, the pressure of your accessory varies with the diameter of your hose or size of its nozzle. In addition, the longer the length of the hose between the pressure washer and the nozzle, the more the pressure that will be lost.
Therefore, pressure washers play a critical role in washing or cleaning surfaces of cars and exterior walls.
They use several different accessories to make your cleaning work easier, including hoses and nozzles.
When choosing your pressure washer hose, ensure you select the right one depending on your equipment and what you intend to do with it. You can ask a technician near you for advice on the best accessory for your equipment, regardless of whether you live in Kent, London, Essex, or Heathrow.
WE ARE STILL HERE THROUGHOUT THIS GLOBAL PANDEMIC. FOR ALL HYDRAULIC SYSTEM ISSUES WITH A FAST TURNAROUND CALL OUR EMERGENCY ON

TEL:0800 707 6556

(24HOURS) WHEN YOU NEED US.