Importance of Professional Hydraulic Diagnostic and Repair
The concept of hydraulics has made a significant difference in the hydraulic industry and continues to shape the future of hydraulic systems.
Despite regular maintenance, hydraulic components are still prone to damage from wear and tear, abrasion, corrosion, and breakage.
For instance, a hydraulic cylinder can be leaky and a hydraulic hose can have cracks that make it difficult to operate hydraulic machinery and equipment.
For that reason, it is important to perform hydraulic diagnostics to identify and solve the problem.
A repair to an expensive piece of equipment such as the hydraulic cylinder can be much more cost-effective than replacing the entire part with brand a new one. If the repair is done by a professional, the replaced ram is as good as new and indistinguishable from a new model.
On-site diagnostics allows professionals and specialists to assess and repair various forms of hydraulic breakdown.
A team of qualified engineers can diagnose and resolve a hydraulic problem in the fastest time possible.
A reliable equipment manufacturer can also facilitate the distribution of even the least available parts.
If you are having a problem with your hydraulic equipment, you need to have a hydraulic engineer on speed dial to link you to some of the UK's largest manufacturers so that you can get your desired equipment part conveniently

Why Regular Repair and Maintenance is Important
As a company that has invested in production equipment that uses hydraulic systems, you need to carry out regular equipment repairs, service, and maintenance.
You also need to conduct inspections to get a good return on your investment and ensure you get value for your money.
Most people with automobiles have their vehicles regularly serviced to ensure smooth operation and performance. Failure to carry out regular servicing can result in expensive repairs later.
Production equipment can be even more expensive to acquire, install, service, and maintain.
However, failure to carry out regular servicing and maintenance can be fatal in the long run in terms of downtime implications, repair costs, and ultimate replacement of equipment.
Therefore, operating a production plant can be a nightmare if not thoroughly thought through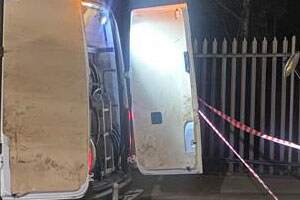 For most equipment manufacturers, having a dedicated repair services division is part of the business process.
This department often carries out a wide range of repair and maintenance activities, including diagnostic work, new equipment installations, upgrades, hose replacement service, as well as trend analysis and system monitoring.
You can get tailored hydraulic service packages depending on your hydraulic equipment needs and requirements.
Working with a professional hydraulic team allows you to enjoy the very best hydraulic service.
Through hydraulic workshops, hydraulic engineers can offer tailored repair services to help repair your hydraulic ram or hydraulic hose.
So, whether you are in Kent, Heathrow, Essex or London and its environs, you can identify and work with a professional hydraulic engineer who will carry out diagnostics and repairs to ensure your piece of equipment is restored to its original working condition.