Find Durable and High-Quality Replacement Hoses for Jet Washers Around Brentwood, Basildon, Billericay, Chelmsford, and Southend
Understanding Your Jet Washer Hose
Types of Hoses

High-Pressure Hoses
Karcher Pressure Washer Hoses

Choosing the Right Replacement Hose
Where to Buy in Essex, Kent, and London
Taking Care of Your Jet Washer Hose
It's important for both company owners and general domestic customers to keep the area around their properties clean. An effective way to maintain immaculate outdoor surfaces is with jet washers. However, these strong machines are only as good as their individual pieces, particularly the hose, which is a vital one. Here, we go into all you should know about jet washer replacement hoses.
This manual is your one-stop resource for details on jet washer hose replacement in your area, whether you're in London, Brentwood, Basildon, Billericay, Chelmsford, Southend, or other areas.
Understanding Your Jet Washer Hose
It's important to recognise the purpose of the hose in order to get the replacement hose for your jet wash to match your needs.
One of the most important components of your jet washer is obviously the hose. It harnesses the power needed for the jet washer to carry out its function by directing the water from the washer to the nozzle.
Types of Hoses
The hoses you use with jet washers have a large impact on how effective they are, High-Pressure Hoses and Karcher Pressure Washer Hoses are the two main kinds of jet washer hoses.
High-Pressure Hoses: These hoses are made specifically to withstand the high-pressure water flow produced by jet washers. These are designed to endure tremendous pressure, up to thousands of pounds per square inch (PSI), as the name implies. They are built to handle the high-pressure water flow from materials like heavy-duty rubber or PVC. Heavy-duty cleaning jobs like clearing off tough filth or preparing surfaces for painting benefit greatly from using this kind of hose. In addition, a lot of high-pressure hoses have capabilities like kink resistance and the capacity to withstand both hot and cold water, increasing their versatility.

Karcher Pressure Washer Hoses: A major manufacturer of pressure washers, Karcher jet washers are only compatible with specific hoses, they are renowned for their dependability and toughness, providing an everlasting solution for your jet washer requirements. They can be replaced with equally quality rubber hoses and they are available in a range of lengths and pressure levels,. You can actually pick the one that best suits the cleaning requirements and the particular Karcher model you own but it's best to let a professional do that for you. To improve your cleaning experience, several Karcher hoses also have cutting-edge components including simple-to-connect connectors and anti-twist technology of which can also be replaced by hydraulic or hose technicians.
Choosing between these types depends on your specific cleaning needs and the model of your jet washer. Remember to check the pressure rating and length requirements of your jet washer before purchasing a replacement hose to ensure compatibility and optimal performance.
Choosing the Right Replacement Hose
Think about the following factors when selecting a replacement hose for your jet washer:
Durability: Select strong hoses for jet washers if you want them to last. These are made to resist normal use's wear and tear.
Flexibility: A pressure washer hose that is flexible may effortlessly and painlessly reach different areas where you are working.
Length: An extension pressure washer hose is useful, particularly for more significant cleaning jobs.
Fittings: Make sure your replacement hose has the proper jet wash hose fittings at all times. Fittings that are incompatible might cause leaks or reduce performance.
Compatibility: Not all hoses are compatible with all jet washers. For a Karcher machine, you might particularly want a Karcher jet wash replacement hose.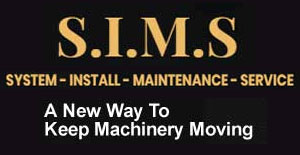 Where to Buy in Essex, Kent, and London
You're in luck if you live in or close to London, Brentwood, Basildon, Billericay, Chelmsford, or Southend. These locations feature a variety of outlets that sell replacement hoses and other jet washer spare parts.
Taking Care of Your Jet Washer Hose
Maintaining your jet washer properly is a must for extending the life of your hose. You can predict the need for a pressure washer hose repair or replacement by routinely inspecting for wear and tear indicators.
You can spend less time and money by picking the perfect hose and caring for it properly. Therefore, keep these suggestions in mind when it's time to change your hose to make sure your jet washer keeps performing at its peak level.
Last but not least, bear in mind that long-lasting jet washer hoses are an investment as they help to clean effectively and efficiently while also ensuring that your jet washer runs as efficiently as possible.
Happy jet washing!
Frequently Asked Questions
Q1: What is a jet washer hose?
A jet washer hose is the part of a pressure washer that channels high-pressure water from the machine to the nozzle. It's designed to withstand high water pressure, making it perfect for various cleaning tasks.
Q2: What are the main types of hoses for jet washers?
The two main types are High-Pressure Hoses and Karcher Pressure Washer Hoses. High-Pressure Hoses are built to withstand high pressure and are suitable for heavy-duty tasks. On the other hand, Karcher Pressure Washer Hoses are specifically designed to fit Karcher jet washers.
Q3: How do I choose the right replacement hose for my jet washer?
When choosing a replacement hose, consider its durability, flexibility, length, fittings, and compatibility with your jet washer. It's crucial to choose a hose that fits your specific machine and cleaning needs.
Q4: Where can I buy replacement hoses for jet washers in Essex, Kent, and London?
Various outlets in Brentwood, Basildon, Billericay, Chelmsford, Southend, and other areas offer jet washer spare parts, including replacement hoses or you could just contact Completely Hydraulic.
Q5: How do I take care of my jet washer hose?
Regular jet washer maintenance is key to prolonging the lifespan of your hose. Regularly check for signs of wear and anticipate the need for pressure washer hose repair or replacement. Proper care ensures the best operation of your jet washer and contributes to efficient and effective cleaning.
FOR ALL HYDRAULIC SYSTEM ISSUES WITH A FAST TURNAROUND TIME IN THE UK CALL OUR EMERGENCY ON TEL:0800 707 6556 (24HOURS) WHEN YOU NEED US. YOU CAN ALSO VISIT THE FACEBOOK PAGE.