Safety Schemes in Procurement (SSIP)
Safety Schemes in Procurement (commonly abbreviated as SSIP) can be defined as the mutual recognition scheme designed for occupational health & safety standards in construction.
One of the core functions of SSIP is to facilitate mutual recognition between two schemes: health and safety pre-qualification. This saves time and effort while reducing the cost of numerous certifications.
This also minimises duplication as well as demands on suppliers so they don't have multiple certifications to various schemes.
That way they can focus on the task or job at hand. Those who have been certified by NQA and have OHSAS 18001/ ISO 45001 certification can also be certified for meeting SSIP certification requirements, as NQA is a Registered and recognised member of SSIP.
How SSIP Accreditation Works
Those who want SSIP accreditation do not have to apply to SSIP directly, as SSIP has set out the fundamental criteria of its umbrella accreditation schemes.
Instead, assessment bodies that are also members of SSIP provide the necessary accreditation programme in line with SSIP core criteria.
This also means that contractors do not have to join SSIP to get accredited, as they can obtain SSIP accreditation with the help of an SSIP member and complete their accreditation assessment scheme with a certified and accredited SSIP member.
Working with SSIP members to attain your accreditation allows you to achieve your valuable assessment and gain access to the member's membership portal, which can attract various perks, reward programs, and discounts to access exclusive tender opportunities there is.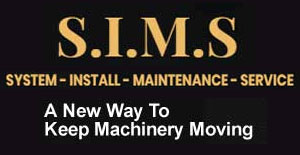 How to Acquire Your Accreditation with an SSIP Member
Some SSIP members are qualified to provide assessment and accreditation.
Their health and safety assessment involves a thorough review of an organisation's health and safety policies as well as procedures.
Once you complete and pass this assessment, you can then be recognised across the wider SSIP member community as well as the broader construction industry.
Any questions you have about a member's health and safety assessment schemes. If you have any questions, you can ask the member to help make your accreditation process simpler.
Benefits of SSIP Certification
SSIP members typically sign mutual recognition agreements.
This means that when it comes to health and safety, an SSIP certification means that this certification is recognised by others in the SSIP community. This minimises duplication in pre-qualification schemes.
The certification simplifies the application procedure when one is bidding on a particular job.
An SSIP certification also provides a high level of confidence for your business whilst giving it the legitimacy it needs to trade with others.
As an SSIP member, you won't incur the cost of administrative work associated with prequalification bureaucracy.
SSIP certification helps to streamline the supply chain to allow you to focus on meeting project-specific requirements. SSIP certification ideally provides a marketing tool to help raise your profile.
This ensures your business is listed and available in the searchable SSIP portal.
Therefore, the importance of SSIP certification cannot be overemphasised. Get certified and enjoy the enormous benefits.
Completely Hydraulic is now acredited to SSIP as it replaces FORS so you can rest assured that, that creates another level of professionalism for customers to get the best service possible.
Save