24/7 On-Site Ram Repair Services Are a Must For Any Business With Hydraulic Machinery
We all know hydraulic rams play a major role in powering many industrial and mechanical systems. Also any savvy person with a little bit of knowledge knows that by converting hydraulic energy into mechanical force, they are able to drive operations across diverse sectors. However, like all mechanical components, hydraulic rams are prone to wear and tear, leaks, and other malfunctions that can halt operations, leading to costly downtime. In such times of need, prompt and reliable emergency hydraulic ram repair services become the beacon of hope to restore functionality and keep the wheels of industry turning. This is where our dedicated repair services shine, offering rapid response and expert repairs in Essex, London, Kent, and Heathrow areas in the UK.
Key Takeaways
| Aspect | Detail |
| --- | --- |
| Service Availability | 24/7 emergency repair services in specific regions |
| Response Time | Rapid response to deter downtime |
| Service Scope | All kinds of hydraulic ram repairs |
| Local Expertise | Knowledgeable service in Essex, London, Kent, and Heathrow |
---
The Urgency of Emergency Repairs
In the fast-paced industrial realm, a malfunctioning hydraulic ram can bring operations to a standstill. The urgency of emergency repairs can't be overstated:
Prompt Response: Our 24/7 emergency repair services are structured to respond promptly to your call, our technicians are dispatched without delay to your location.
Mitigating Further Damage: Quick responses prevent minor issues from escalating into major malfunctions, saving both time and resources in the long run.
Restoring Operations: With quick and effective repairs, we aim to get your hydraulic systems back up and running as quickly as possible, with minimal operational downtime.
Discover how our emergency repair services are geared to provide timely solutions when you need them the most.
Service Reach: Covering Essex, London, Kent, and Heathrow
Our emergency hydraulic ram repair services extend across key industrial hubs, and that is good for all businesses as they know that help is at hand whenever and wherever it's needed:
Local Presence: With a strong local presence in Essex, London, Kent, and Heathrow, we are positioned to respond swiftly to your repair needs. Our well-coordinated network makes rapid dispatch of expert technicians to your site a breeze.
Knowledge of Local Industry: Our extensive experience in these regions equips us with a keen understanding of the local industrial landscape, enabling us to tailor our services to meet the specific demands of businesses operating here. Whether you are on a construction site or in a factory we will have you covered.
Accessible Service Centers: Our service centres aka trade counters in these areas are easily accessible, providing a point of contact for immediate assistance. Discover our service centres near you for emergency hydraulic ram repairs.
Our Repair Process
Transparency, efficiency, and quality are the hallmarks of our repair process. You are never left in the dark about the status of your repair:
Initial Assessment: Upon receiving your call, we promptly dispatch a team of skilled technicians to your site. An initial assessment is conducted to ascertain the extent of the damage and devise a repair plan.
Quality Repairs: Our technicians delve into action, employing state-of-the-art tools and high-grade materials to execute the repairs meticulously. Our commitment to quality will make for a lasting solution to your hydraulic ram issues.
Post-Repair Testing: Once the repairs are completed, thorough testing is conducted as we want the hydraulic ram to function optimally, providing you with the confidence that the repair job is sound and reliable.
Customer Satisfaction: Your satisfaction is our top concern. We will always keep you informed throughout the repair process and make sure that all your concerns are addressed.
Case Studies
Our track record of successful hydraulic ram repairs across Essex, London, Kent, and Heathrow speaks volumes. Here are a couple of instances where our emergency services made a significant impact:
Case Study 1: Swift Ram Repair in Essex: A manufacturing facility faced a halt in operations due to a malfunctioning hydraulic ram. Our team arrived promptly, diagnosed the issue, and carried out the necessary repairs, getting the facility back up in record time.
Case Study 2: Overnight Repair in London: When a construction site encountered a hydraulic ram failure late in the evening, our technicians worked overnight to ensure the equipment was operational by the next morning.
Explore more of our success stories on our case studies page.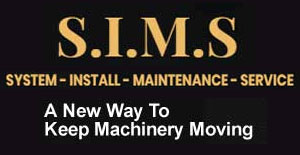 Engaging Our Services
Engaging our emergency hydraulic ram repair services is a straightforward process:
Reach Out: Contact us through our hotline or online form whenever you encounter a hydraulic ram issue.
Schedule a Service: Our team will coordinate with you to schedule a service visit at your convenience.
Receive Expert Repairs: Rest easy as our skilled technicians work diligently to resolve your hydraulic ram problems.
Get started by requesting a service today.
Conclusion
The reliability and performance of hydraulic rams are a must for the operation of many industrial activities. When issues arise, quick, expert repairs are essential to prevent extended downtime and potential financial setbacks. Our emergency hydraulic ram repair services in Essex, London, Kent, and Heathrow are tailored to meet these exigencies, offering prompt, reliable, and high-quality solutions.
Don't let hydraulic ram failure bring your operations to a grinding halt. Reach out to us for swift, reliable emergency repairs that keep your systems running smoothly.
FOR ALL HYDRAULIC SYSTEM ISSUES WITH A FAST TURNAROUND TIME IN THE UK CALL OUR EMERGENCY ON TEL:0800 707 6556 (24 HOURS) WHEN YOU NEED US. YOU CAN ALSO VISIT THE FACEBOOK PAGE.