Your Ultimate Guide to Completely Hydraulic's Trade Counters
I. Introduction
The hydraulic industry is buzzing, and 2023 stands as a testament to its rampant growth we know that businesses and infrastructure heavily rely on hydraulic systems, and the need for reliable service providers has never been greater. Enter Completely Hydraulic, a beacon of excellence in this arena with their trade depots strategically covering London and its environs, they create a seamless experience for their clients. . . . But what makes them the top choice this year?
II. All Trade Counters: Surrounding London for Your Convenience
Imagine having access to top-tier hydraulic services, no matter which direction you approach London from, this is precisely the experience offered by Completely Hydraulic's trade counters. These counters are not just service points; they're hubs of expertise, ensuring you're never too far from a solution.
To provide a clearer picture of the services offered, below is a pie chart displaying the distribution of services across the trade counters:
Table: Overview of Trade Counters
| Trade Counter | Location | Key Offerings |
| --- | --- | --- |
| Essex Trade Counter | Essex | Hydraulic hoses, Ram repair, 24/7 Mobile Hose Repairs |
| Heathrow Trade Counter | Heathrow | Preventative Maintenance, Hose services, Hydraulic solutions |
| Kent Trade Counter | Kent | Ram repair, Hydraulic services, Advice & consultancy |
| London Trade Counter | London | Ram repair services, Hydraulic spares, Hose services |
Benefits of All Trade Counters:
Strategic Locations: Surrounding London, these counters make sure you're never far from expert hydraulic assistance.
Diverse Services: From hydraulic hose supplies to specialised ram repair, they have it all.
Expertise on Call: With a team of experienced professionals, get FREE help and advice on any hydraulic, pneumatic, and engineering-related systems.
III. Spotlight on Specific Trade Counters
Each trade counter is strategically located to offer accessibility and convenience. Let's look at some of the specifics of these counters and understand what sets each one apart.
To further illustrate the strategic positioning of the trade counters, here's a bar graph showcasing their proximity to the centre of London:
A. Essex Trade Counter
Nestled in the heart of Essex, this trade counter acts as a cornerstone for businesses and individuals alike, it's where the head office is and it offers unmatched hydraulic solutions. Its proximity to London and its wealth of services make it a top choice for many.
Benefits of Essex Trade Counter:
Immediate Assistance: With their 24/7 Mobile Hose Repairs, you can expect minimal downtime.
Extensive Inventory: Quick access to hydraulic spares, fittings and hose services to cater to your needs.
Expert Guidance: Offering FREE help and advice, tailored to your unique requirements.
Read more about Essex Trade Counter
B. Heathrow Trade Counter
Given Heathrow's bustling activity, and its proximity to the busiest airport in Europe the demand for reliable hydraulic services is ever-present. The Heathrow Trade Counter rises to the occasion, providing critical services to keep operations flowing smoothly.
Benefits of Heathrow Trade Counter:
Strategic Positioning: Located at a critical junction, ensuring rapid service delivery.
Specialised Workshops: Offering top-tier ram repair services, guaranteeing the longevity of your equipment.
Holistic Solutions: From preventative maintenance to comprehensive hydraulic services, they've got it all.
Discover Heathrow Trade Counter's offerings
C. Kent Trade Counter
Kent Trade Counter is synonymous with excellence in hydraulic solutions. With a team of seasoned professionals and a range of services, it stands out as a beacon for hydraulic needs.
Benefits of Kent Trade Counter:
Diverse Offerings: Be it hydraulic hoses or specialised, bespoke ram repairs, Kent delivers only top-quality service.
Unparalleled Expertise: Benefit from their in-depth knowledge and get solutions tailored to your needs.
Business-Centric Approach: They understand the unique requirements of local businesses and offer services to match.
Explore the services at Kent Trade Counter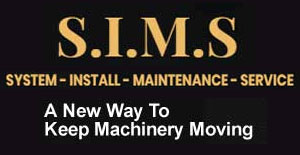 D. London Trade Counter
Amidst the hustle and bustle of London, the London Trade Counter serves as a haven for businesses seeking reliable and professional hydraulic services. Its strategic location combined with a plethora of offerings makes it an invaluable asset for many.
Benefits of London Trade Counter:
Centralised Location: This makes sure you're always in close proximity to top-tier hydraulic solutions.
Specialised Services: From ram repair workshops to hose services, they cover all bases.
Rapid Response: Their team is always on standby, ready to assist at a moment's notice.
Learn more about London Trade Counter
IV. The Added Value of Choosing Completely Hydraulic Trade Counters
Completely Hydraulic's trade counters are not just service points; they are the embodiment of commitment, expertise, and reliability and by choosing their services, clients are assured of:
Round-the-Clock Support: With 24/7×365 days mobile hose repairs, they ensure that businesses face minimal disruptions.
Strategic Locations: Surrounding London, these counters produce seamless service delivery, no matter where you are.
In-depth Expertise: Benefit from their 18 years of experience and get solutions tailored to your specific needs.
Dive deeper into what makes these trade counters special
V. Conclusion
In a world where time is money, having reliable partners like Completely Hydraulic can make all the difference as their trade counters strategically surround London and they can provide top-quality hydraulic services that are always within arm's reach. As we navigate through 2023 and beyond, it's evident that Completely Hydraulic's commitment to excellence remains unwavering, making them the first choice for businesses across the board.
FOR ALL HYDRAULIC SYSTEM ISSUES WITH A FAST TURNAROUND TIME IN THE UK CALL OUR EMERGENCY ON TEL:0800 707 6556 (24HOURS) WHEN YOU NEED US. YOU CAN ALSO VISIT THE FACEBOOK PAGE.