Hydraulic oil plays a crucial role in the typical hydraulic system.
However, not all hydraulic oil is created equal.
Contrary to what people have been made to believe, reclaimed, refined or recycled oil is not dirty or of inferior quality to pure or virgin oil that has just been produced.
Most people cannot tell the difference between different types of oils and their applications.
Hydraulic fluid helps in transmitting hydraulic power and has been applied across a range of industries, including automotive, logistics, manufacturing, agriculture and construction among others.
Any heavy-duty machinery or piece of equipment that utilises force by lifting, moving, squeezing, pulling or pushing accomplishes this by transferring power via a pump, a hose, and a ram/cylinder.
Virgin Hydraulic Oil
This is the most commonly used hydraulic oil and it is ideally crude oil that has passed through the refining process and is found in a wide range of applications such as lubricant products on the oil market.
This newly refined hydraulic oil has not been previously used and sets the bar as far as oil quality is concerned.
Once used in any form of application, then virgin oil is considered used oil, which can then be taken through a series of refinement processes to be regarded as refined or recycled.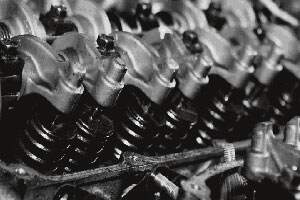 Reclaimed Hydraulic Oil
Reclaimed and recycled hydraulic oil are related and yet different processes and people often confuse one process for the other.
However, these processes are not the same in as much as they look similar.
Reclaimed oil is oil that has been salvaged or recovered.
This means that the oil has been rescued from the normal process of degradation.
The reclamation process involves cleaning, drying, and even absorption to remove foreign particles such as water, sludge, acids, and a range of other contaminants.
The reclamation process restores incoming lubricants to general good health by getting rid of impurities.
Transformer oils, turbine oils, and hydraulic oils are all types of oils that can be reclaimed.
You should ensure the lubricant's performance remains intact and has not been downgraded following reclamation.
Regardless, oil reclamation needs to be done on-site if you want to mitigate the effects of cross-contamination.
However, oil reclamation can also take place offsite, as the vendor of the service drains the existing oil before replacing it with previously reclaimed hydraulic oil.
Oil reclamation is less costly to the environment and going 'green' by taking responsibility both ecologically and environmentally has also become cheaper over time.

While reclaimed hydraulic oil can be useful in several different applications, some companies do not consider this option because they do not find reclaiming viable and do not have the resources to devote to such programs.
If anything, the managers responsible for operating or managing such plants are often too busy with the day-to-day management of the plant to pay attention to issues such as the total oil/lubricant lifecycle.
However, you should consult with your hydraulic engineer in Kent, Heathrow, Essex, or London to help you choose the best hydraulic oil for your application.