A good Alfagomma Distributor Is Near You



Alfagomma manufactures and produces hydraulic handling systems across a variety of industrial applications.
The company produces products that include hydraulic rubber, industrial fittings, thermostat hoses, hydraulic adapters, manipulated tubes, composite hoses, plug-in connectors, steel corrugated hoses, and hose guards.
The company also manufactures products that are used across industries, including mining, agriculture, shipbuilding, oil and gas, and petrochemical.
Established in 1956 with headquarters located in Vimercate, Italy, with another subsidiary in Sao Paulo, Brasil.
The company offers a wide range of products that significantly contribute to the hydraulic industry as a whole.
Completely Hydraulic is a distributor of Alfagomma products and the entire power fluid and transmission market recognises the company as a global leader and influence in the industry and market.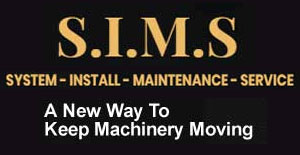 Product Offering and Distribution Network
As a key player in the industry, the company is committed to continuous improvement and has repeatedly focused on research and development to consistently develop innovative products.
Alfagomma has a giant distribution network across more than a hundred countries and offers a wide range of high-quality hydraulic products and components. Some of these products and components include industrial hoses and fittings, assembly hoses, manipulated hoses and more.
Therefore, whatever the hydraulic product or component you are looking for, you can be confident that Alfagomma has it. Some of them can be found in workshops within the distribution network and partners such as Completely Hydraulic who are a critical part of the supply chain.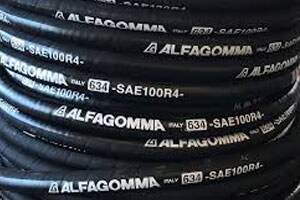 Value-addition in the Supply Chain
Completely Hydraulic and the distribution network's goal is to ensure the availability of and easy access to high-performance and high-quality hydraulics parts, products, and components.
These parts adhere to high international standards set to ensure consistency in quality and add immense value to the world by meeting and even exceeding various end-user specifications and requirements.
Completely Hydraulic and Alfagomma's partnership has been highly valuable and mutually beneficial, as both companies have been focused on building long-term productive and collaborative relationships that aim to add value to the hydraulic parts supply chain.
Completely Hydraulic prides building and maintaining non-opportunistic relationships, which also aligns with Alfagomma's values and this has enabled the latter to develop a solid base of loyal customers who have continued to bring in more business through referrals.
Completely Hydraulic's proven track record of delivering on customer needs that has led to customer satisfaction, coupled with Alfagomma's decade-long reputation for developing and maintaining meaningful business relationships and partnerships with key players in the global industry, you can be confident that you will be receiving high-quality hydraulic products and services.
Quality and Research & Development
The hydraulic industry heavily relies on research and development to continue designing and manufacturing products using cutting-edge technology. Alfagomma is not left out either, as the company leverages state-of-the-art technology to provide tailor-made solutions targeted at specific industrial applications.
So, whether you are in Kent, Heathrow, Essex, or London and its environs, you can locate one of Alfagomma's distribution networks such as Completely Hydraulic to get high-quality hydraulic products that meet your needs and requirements.