Keep machinery moving and prevent downtime and save money with the help of qualified professionals
Hydraulic systems play an important part in the hydraulics industry on many levels, as there are many machines and equipment that are used in warehouses, building sites, and other industrial settings that totally rely on a hydraulic system in one way or another.
All hydraulic systems need proper installation and maintenance and the usual suspects are hoses, fittings, and other bespoke components, that come up from time to time, to make sure you keep machinery moving and prevent issues down-time from getting the project finished and even monetary loss.
That's why choosing a real professional for your hydraulic hose installations should be at the top of your list.
In this guide, we'll take a look at what to take into consideration when choosing a professional for your hydraulic hose installations, and how to make sure you're getting the best possible service.
Experience and Expertise – In the realm of hydraulic hose installations, experience and peorfessionalism are what is needed. We suggest that when you are need of experts for this you look for a company with a proven track record of successful installations and a team of qualified technicians. These technicians should have the training and experience necessary to properly install and maintain your hydraulic hoses and other components and it should seem simple to them, as their confidence to reach the goal should shine through.

Quality of Service –

The quality of service provided by a company is also something to consider and it should not be taken lightly. Research for a company that is dedicated to providing excellent customer service and is there for your needs. Clients, customers and potential project managers on the receiving side for installations, always have questions. The company should be available to answer your questions, provide you with accurate estimates, and keep you informed about the progress of your project.

Range of Services – Another thing that can factor in your choice of expert is the range of services offered by a company. While many companies specialise in specific types of machines or equipment, look for a company that can handle a wide range of hydraulic hose and system installations. This will give you the flexibility to have all your hydraulic needs met by one company, rather than having to work with several.
Availability – When it comes to hydraulic hose installations, machinery downtime can be costly. That's why it's also a good thing to factor in a company that is available to work on your project as soon as possible. Look for a company that is flexible and can work around your schedule to ensure that your machinery is back up and running as quickly as possible. A company that has a 24 hour emergency service and preventative maintenance is ideal for this.
Specialisation

– Completely Hydraulic, operating in London, Essex, and Kent in the UK, specialises in all kinds of hydraulic installations, as well as many other machines that are used in warehouses and on building sites. We understand that the size of the machine does not matter; it's about fulfilling the needs of the customer and providing excellent customer service to keep machinery moving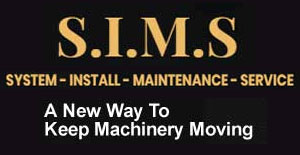 If you're in need of a reputable company for your hydraulic hose installations or any installations to exact, look no further than Completely Hydraulic. Our team of experienced technicians and commitment to quality service make us the top choice for businesses in London, Essex, and Kent. Contact us today at 0800 707 6556 to learn more about our services and to schedule an appointment.