Hydraulic Cylinder Repair Shop Near Me
Your hydraulic machinery or equipment should be serviced regularly to ensure it is operating efficiently.
However, no matter how often you do this, some parts are prone to wear and tear and will eventually need to be replaced.
You should have a trusted hydraulic engineer or technician on speed dial to call whenever your hydraulic cylinder needs repair.
Also known as a hydraulic ram, a hydraulic cylinder is an expensive piece of equipment and sometimes a repair is the most cost-effective decision. If done by a professional, a repaired hydraulic cylinder is indistinguishable from a brand new one. This is why it is important to hire a professional to carry out the repairs.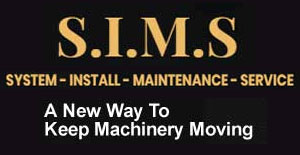 Whether you live in London, Essex, Kent, Heathrow or any other part of the UK, you can find a reliable hydraulic repair shop near you. Some of these hydraulic repair shops are fully equipped and dedicated to quality service and customer satisfaction. Hydraulic shops offer a wide range of repair and refurbishment services, including hydraulic cylinder repair and repair of hydraulic rotary actuators, hydraulic motors, hydraulic pumps, and more.
Offering system enhancements can help to maximise the performance of your hydraulic machinery or equipment.
You can call a hydraulic shop near you to schedule a hydraulic cylinder repair. With so many hydraulic shops coming up every other day, it can be difficult to choose the best hydraulic repair service for your hydraulic cylinder repair. However, there are some factors to consider before choosing your hydraulic repair service to carry out repairs for you. Below is a list of the qualities your ideal hydraulic service repair should have before you can hire them.
Honesty and customer service.
Honesty means being truthful in the way they deal with customers. No one wants dishonest service providers who overpromise but underdeliver. So, the first thing you want to do is ask a friend to recommend a hydraulic firm they have dealt with in the past and provided the best service. You can also check online for reviews and ratings to determine what other customers are saying about them and whether they are reliable and do a great job. Customer service also plays a significant role in your decision. Call to make some inquiries and observe how they answer your questions or address your concerns. The customer service or support staff should be friendly, courteous, and understanding. They should also answer your questions satisfactorily.
Certification, expertise, and experience.
The hydraulic cylinder repair shop should also have the relevant certification to carry out repair works efficiently. Highly experienced engineers also possess the right training that meets industry standards.
Therefore, if you are looking for a hydraulic cylinder repair shop near you, you should do your due diligence to ensure you hire the right company for the job. You can start by asking friends and neighbours to recommend the best hydraulic service firms that have serviced their hydraulic cylinders in the past to have a few candidates and interview them before you make the ultimate decision.