What to Look for in a Hydraulic System Design Engineer
With several applications in existence today, hydraulic systems are utilised in small, medium, and large industrial settings, including construction equipment, automobiles, and buildings.
A hydraulic system is based on a drive technology where hydraulic fluid is utilised in transferring energy from one functional part to another.
Theoretically, the fluid is incompressible and its path can be made flexible, just like an electrical cable. In many cases, a hydraulic hose is used to transport the fluid where flexibility is required.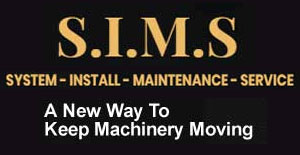 Hydraulic systems are often required where a high-power density is needed.
It can also be required where load requirements tend to change rapidly, for instance, in mobile equipment, including evacuators, motor vehicles, and presses.
Therefore,

hydraulic

system design

is an important aspect of an efficient hydraulic system.
Wind turbines use hydraulics for brake control. Sometimes, some auxiliary systems such as cranes and hatches use hydraulics to power their systems.
The main reason why some applications utilise hydraulics is high power density.
The second reason is that hydraulics allows the use of a few components to achieve complex and fast-moving machines while maintaining a high degree of reliability and safety.
Hydraulic system design largely depends on what you expect from it. For this reason, an ongoing dialogue becomes important during the development stage. This allows hydraulic engineers to develop a system that is specially tailored to meet the specific needs and demands of the user. Individual attention is often paid to the design process to ensure it serves the purpose for which it was built.
Qualities of a competent hydraulic system design engineer:
Has extensive knowledge and understanding of the overall hydraulic system
Fully understands performance behaviour and can help you make better decisions on modifications, system troubleshooting, and component compatibility and selection
Know the logical steps required to design a new hydraulic system
Can effectively plan modifications to your existing hydraulic system
Can develop methods to help plan the duty cycle of a machine to help optimise or improve hydraulic system performance
Has knowledge of the methods applied in correctly determining the load of a machine and size of the hydraulic actuator (hydraulic cylinders and motors)
Is aware of the methods used in the selection of control valves and the right size for a pipe and its associated reservoir.
Know how to effectively control influences fixed and properly size hoses and pipework
Can correctly determine the cooling and heating requirements of a hydraulic system and place filters to attain optimum system fluid cleanliness
Many hydraulic service companies specialise in hydraulic system design and manufacture.
Working a professional hydraulic services company has numerous advantages, including sufficient expertise to perform a wide range of complex tasks.
However, when choosing a hydraulic engineer, expertise alone is not enough; you should also look at other factors such as customer service, after-sale service, courtesy, professionalism, and ability to promptly respond to address customer concerns.
So, whether you live in London, Essex, Kent, Heathrow, or any other part of the UK, make sure you find a reliable hydraulic engineer to work with to achieve optimum hydraulic system performance.
WE ARE STILL HERE THROUGHOUT THIS GLOBAL PANDEMIC. FOR ALL HYDRAULIC SYSTEM ISSUES WITH A FAST TURNAROUND CALL OUR EMERGENCY ON

TEL:0800 707 6556

(24HOURS) WHEN YOU NEED US.