A Brief Guide To Piling Rig Services

You found this page because you are probably in the construction industry of sorts, live or work in and around Chelmsford, Braintree, Witham, Colchester, or London areas. You need an in-road, contact or general information about piling rig services when it comes to hydraulics. At Completely Hydraulic we excel at providing the highest form of service in this area for quality hydraulic repairs, services, parts, equipment, and accessories. Below you will find some basic information that will allow you to see why you came here and not take your valuable time away. So here goes…
Understanding the Different Types of Piling Rigs
Before we showcase our services and the benefits, let's go over some basics and some jargon associated with hydraulic piling rigs.
1. Pile Drilling Machine
The pile drilling machine is a major part of any construction project. Its strong and sturdy machinery is used for drilling holes in the ground where concrete or steel piles will be placed for foundation support.
2. Tractor Piling Machine
A tractor piling machine is very versatile as it is designed for challenging areas of land and can very easily handle different soil types, this makes it perfect for diverse construction projects.
3. Hydraulic Piling Rig
Hydraulic piling rigs are sophisticated machines that combine the power of hydraulics and advanced engineering, their efficient functionality is essential for pile driving and pulling, often making them the cornerstone of any piling project.
4. Sheet Piling Rig
The sheet piling rig is a specialist in installing and removing sheet piles. These are important for supporting the sides of trenches and excavations, they help prevent soil erosion and keeping construction workers safe.
5. Rotary Piling Rig
Rotary piling rigs are high-performance machines. They use a drill bit to remove soil and create cylindrical holes for the placement of piles.
6. Auger Piling Machine
The auger piling machine stands out for its ability to create piles without generating too much soil displacement. It uses a helical screw blade, known as an auger, to remove soil from the drill site.
7. Hydraulic Hammer Piling Machine
The hydraulic hammer piling machine is known for its force and precision. It uses a hydraulic hammer to drive piles into the ground, delivering impressive speed and efficiency.
Piling Rig Repair Costs
The cost of repairing a piling rig can vary, several factors, including the type of equipment, the length of the repair process, and geographical location are taken into consideration. At Completely Hydraulic, we offer a standard or emergency service with competitive pricing, making sure everyone gets excellent value and customer service. Please contact us for a customised quote.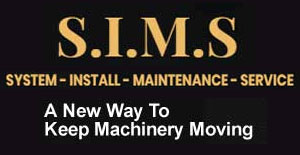 More About Our Services

We really do pride ourselves on offering the best hydraulic service possible. Our expertise is not just confined to hydraulic hose repair and replacement solutions; we also offer a very efficient ram repair service for clients in Chelmsford, Braintree, Witham, Colchester, and London.
We understand the demanding nature of your work, which is why we provide a 24-hour, 365-day call-out service to local areas of Essex, London, and Kent. We actually get calls from all over the country too and we can cater for that with our specialist services throughout the whole of the UK.
Our team is equipped with a state-of-the-art mobile workshop, enabling us to perform on-site replacements and maintenance contracts, ensuring your piling rigs and hydraulic systems at peak performance.
Consider us your partners, dedicated to supporting your projects and helping you succeed with any of our bespoke hydraulic solutions.
When it comes to hydraulic piling rig services, we are second to none.
Experience the Completely Hydraulic difference today. Contact us for all your hydraulic needs.
FAQ's
1. What is a hydraulic piling rig and why is it important?
A hydraulic piling rig is a powerful construction machine that uses hydraulic pressure to drive piles into the ground. It's essential in the construction industry, especially for building foundations or for reinforcing soil in slopes or embankments.
2. What are the different types of piling rigs?
There are several types of piling rigs including
hydraulic piling rigs
pile drilling machines
tractor piling machines
sheet piling rigs
rotary piling rigs
auger piling machines
hydraulic hammer piling machines.
Each type of machine has unique features and is used for specific construction tasks.
3. How much does a piling rig repair cost?
The cost of piling rig repair can vary widely, based on the type of equipment and many other things. At Completely Hydraulic, we offer competitive pricing and are happy to provide a custom quote based on your specific needs.
4. How can Completely Hydraulic assist with my hydraulic piling rig needs?
Completely Hydraulic provides a wide range of services for your hydraulic needs, from hydraulic hose repair and replacement solutions to ram repair services.
5. How can I get a quote for a piling rig repair or service?
You can contact us directly to request a personalised quote. Our team is always ready to discuss your specific requirements.
FOR ALL HYDRAULIC SYSTEM ISSUES WITH A FAST TURNAROUND TIME IN THE UK CALL OUR EMERGENCY ON TEL:0800 707 6556 (24HOURS) WHEN YOU NEED US. YOU CAN ALSO VISIT THE FACEBOOK PAGE.