Hydraulic Hose Repair and Replacement: Your Comprehensive Guide in Essex and London
Hydraulic Hose Maintenance and Preventative Hydraulic Maintenance
Preventative hydraulic maintenance is a proactive approach to maintaining your hydraulic system, with a special focus on hydraulic hoses. Regular inspection, cleaning, and replacement of worn parts are steps that feature highly in the maintenance process. Pre-planned maintenance services can virtually eliminate system downtime and ensure smooth operations as we say many a time . .we want to keep your machinery moving.
Hydraulic Hose Failure Prevention
Hydraulic hose failure can easily work out to be expensive in terms of repair and loss of daily productivity. Thats why its important to have regular checks for signs of wear or damage., Paying attention to correct installation and the use of appropriate hoses for the given pressures and temperatures is also something that really helps. WHen you put these on the priority list you will be maximising the hydraulic hose lifespan and that in the long run will save you time and money..
Installation Tips and Selection Criteria
We specialise in being able to properly install a hydraulic hose as this is also key to preventing many typical hydraulic hose problems. Having the appropriate hydraulic hose selection criteria and following a detailed hose installation guide can significantly solve any unforeseen long-term issues that may want to rear their ugly heads.
Common Hydraulic Hose Problems and Solutions
As we have stated many times, common hydraulic hose problems include leaks, cracks, and blockages and having a quick repair halts further damage and major problems that could coour in any hydraulic system. We work throughout the UK but we have depots that can serve most mobile hydraulic hose repairs in the Brentwood, Basildon, Billericay, Chelmsford, and Southend areas in Essex, you will no doubt get professional assistance whenever these issues arise.
Hydraulic Hose Storage
Not many people know or think about this as an important fact but proper hydraulic hose storage is really important for extending their service life. They should be stored in a cool, dry place, away from exposure to sunlight, chemicals, and extreme temperatures. I hope you rush to your hose cupboard now and get them moved if you do not have the correct conditions as this is such an easy fix for hose longevity.
Hydraulic Hose Fittings and Connectors
Fittings for hoses are the main essential partner for them as these components connect the hose to the rest of the hydraulic system. Its such a good idea to have an understanding the types of hydraulic fittings and adapters and how to install them properly as they can contribute to the efficiency of the overall system and we all want a brilliant overall system don't we?
Total Hydraulic Management
When you look at total hydraulic management you will know that it is an all-inclusive service that covers all aspects of hydraulic system care, including regular maintenance, inspections, replacements, and emergency hydraulic repairs. We can help with this as most people are too busy keeping the machines doing what they were designed to do. Need help? Reach out!!
Hydraulic Component Parts
Hydraulic systems are made up of a number of components including the hydraulic pump, motor, cylinder, valves, and of course, hoses. Each of these has a major part to play in the machinery moving to get the job done game. We know you want to get the job done so partner with us if you have not already done so so we can get you up to optimal speed and efficiency.
Environmental Services for Hydraulic Spills
This does happen and hydraulic spills can cause severe environmental damage. At Completely Hydraulic, we provide environmental services for hydraulic spills, you will get a quick response to minimise the impact of such incidents and you may also want to get the kit for yourself on www.completelystore.com – now you have options and that can only be a good thing.
FAQ's
Q: How often should I inspect and maintain my hydraulic hoses?

A: The frequency of inspection and maintenance depends on various factors such as the type of operation, operating conditions, and the quality of the hydraulic hose. As a general rule, you should conduct a visual inspection at least every six months or even more frequently for high-stress applications. For detailed guidelines, refer to our blog post, 'Your Go-To Guide for Hydraulic Hose Repair and Replacement in Essex and London.'

Q: What are the common signs that my hydraulic hose needs repair or replacement?

A: Common signs include leaks, cracks, bulges, and fittings that are corroded or not secured properly. You may also notice a reduction in the system's performance. If you see any of these signs, it's advisable to seek professional help immediately. Visit our hydraulic hose repair service for expert help.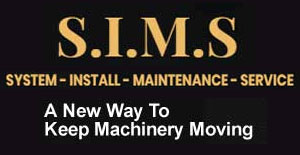 Q: What areas do you serve for hydraulic hose repair and replacement?

A: We proudly offer our hydraulic hose repair and replacement services throughout Essex and London, with a special focus on Brentwood, Basildon, Billericay, Chelmsford, and Southend areas. We have contracts that span the whole of the UK too. To learn more about our services, check out our blog post, 'Your Go-To Guide for Hydraulic Hose Repair and Replacement in Essex and London.

Q: What preventative measures can I take to avoid hydraulic hose failure?

A: Preventative maintenance is key to avoiding hydraulic hose failure. Regular inspection of hoses and their connectors, proper installation, and timely replacement when necessary are all important practices. Also, ensuring the hydraulic fluid is clean and using the right type of hose for the right application can significantly prolong the lifespan of your hydraulic hose. For more detailed preventative measures just reach out to us today.
Hydraulic hose repair and replacement are important services, some do not think it is until they really need I. Its just good to know that you have an efficient operation within your hydraulic systems. and with expert services in Essex and London, including Brentwood, Basildon, Billericay, Chelmsford, and Southend, Completely Hydraulic is your trusted partner for all your hydraulic needs.
FOR ALL HYDRAULIC SYSTEM ISSUES WITH A FAST TURNAROUND TIME IN THE UK CALL OUR EMERGENCY ON TEL:0800 707 6556 (24HOURS) WHEN YOU NEED US. YOU CAN ALSO VISIT THE FACEBOOK PAGE.