Lets Talk Hydraulic Valves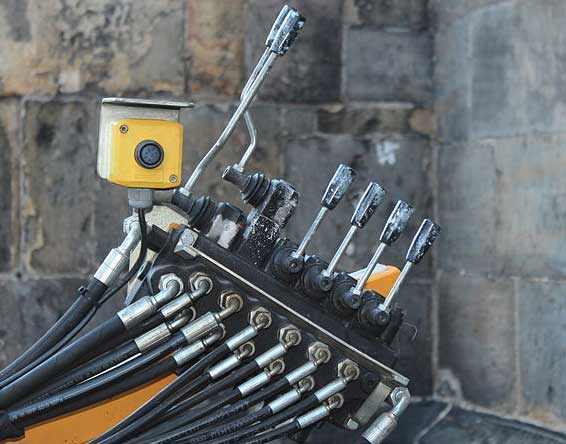 A hydraulic valve is an important part of a hydraulic system and works by providing direction to the flow of oil or a liquid medium and a spool determines the ultimate direction of the flow of the liquid medium.
The hydraulic system functions according to requirements, which includes the use of valves.
By using the right type of component that can serve the purpose for which it was intended, the user can be able to effectively direct the flow of oil.
They tend to exist in different sizes, which regulate and determine the amount of flow.
They can achieve both minimum and maximum oil flow to complete the entire hydraulic system. In addition, the components determine the maximum pressure exerted by the liquid medium.
Multiple international standards determine the various sizes of these hydraulic components, as they also tend to vary with mounting styles, including flanged/subplate mounting, threaded connection (cartridge valves), and more.
There are flow control, pressure control, and directional control valves, and each type serves a different function within the entire system.
Uses of Hydraulic Valves
These components are commonly used to adjust the flow and direction of the liquid medium to achieve a certain pressure.
They may also permit free liquid or oil flow in a particular direction while barring flow in the other direction, which is common with check valves. Directional control valves, on the other hand, pass on the flow (pressure medium) toward a particular direction, and id often performed in an orderly manner.
Choosing the Best Component
Therefore, in regards to the several different ways in which these parts work, it is important to choose a component that would serve a specific purpose.
Different suppliers across the UK, including London, Essex, Kent and Heathrow, sell different components designed to perform a particular function. This makes it even more important to deal with reputable suppliers of hydraulic parts to ensure you get only the highest quality parts and accessories.
Best To Get high Quality Parts . . .
High-quality parts that have been genuinely manufactured are not only long-lasting but also serve the specific purpose for which they were designed. They generally improve the performance of both mobile and industrial machinery.
Genuine suppliers also tend to provide innovative components that meet or exceed customer expectations globally to ensure customers enhance their overall productivity as well as profitability.
Experience is also an important factor to consider when shopping for the best hydraulic components, as several years of experience could mean that the parts supplier has been handling several different hydraulic parts and components from multiple manufacturers from the UK and across the world.
They have also helped customers to solve different problems as far as hydraulic parts and accessories are concerned. With a specialised team of highly-trained and dedicated professionals, you can be sure that your problem will be solved promptly no matter how complicated it might seem.
Therefore, it is important to understand how different hydraulic valves work to help you choose the right one to serve a specific purpose.
It is also advisable that you choose these components from the most qualified parts manufacturers or suppliers to ensure you get high-quality/ genuine parts.